Gilas yields to Canadians
Filipinos rue anemic scoring, battle Taipei-A next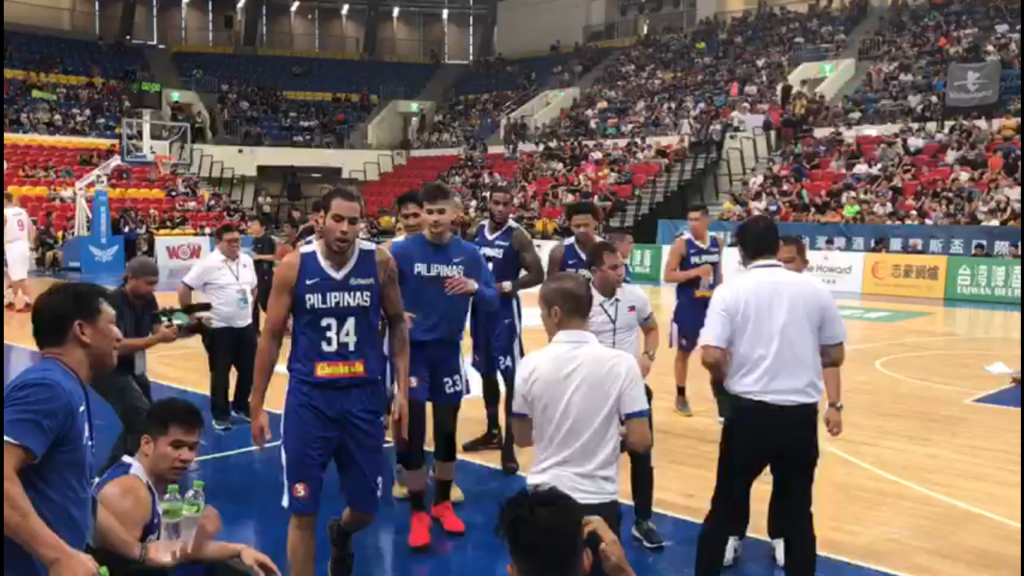 TAIPEI—Gilas Pilipinas started its learning process in the 39th Jones Cup Invitational and crashed and burned in its debut on Saturday against Canada.
And after playing the team with the least amount of practice here, the Filipinos will be tossed in the fire yet again on Sunday night when they clash with the side that's been together the longest in the tough international tournament.
The Filipinos try to bounce back from a 77-90 loss to Canada when they collide with Chinese Taipei-A at Taipei Peace International Basketball Hall here with coach Chot Reyes knowing exactly the problems he needs to address to get the team back on track.
"We have to figure out ways to score against bigger opponents," Reyes addressed international media after getting just three players in twin digits against the experienced and bigger Canadians. "My players would have to figure that out."
Another cause of concern for Reyes is the officiating, as his players were whistled for 26 total fouls that resulted in 40 free throws for the Canadians.
"You can't give up 40 free throws against a quality team Reyes said.
Canada, featuring a selection of stars from its National Basketball League, came over with just a pair of two-hour practice sessions but instantly showed its spunk using its size and athletic ability.
Against the Taiwanese in the 7 p.m. game on Sunday, Reyes and his charges will be playing a crew that has stayed together for so long.
Naturalized player Quincy Davis and the pony-tailed Wen Ting-tseng again lead the home squad that commands a noisy following.
"They (Filipinos) need to learn to play with each other and the system," said Reyes, who opened the post-game interview by praising the young Filipinos' effort.
"We played them (Canadians) pretty well in all departments, save for the free throws that we gave up."
Despite being terribly undersized, the Filipinos battled Canada to a 40-all deadlock in rebounds. They also had 14 steals but just couldn't convert them to points.
"You can tell that they (Filipinos) are working on development," said Canadian coach Kyle Julius, a member of his national team from 2005-2007. "You can tell that they are very talented. They are hard nosed and tough."
"It's going to be a dogfight from now on," said Kiefer Ravena, who led the Filipinos with 12 points followed by Bobby Ray Parks with 11 points and Carl Bryan Cruz with 10.
As it is, the Philippines would need to get more scoring from its talented lineup if it hopes to survive the Taiwanese.
Matthew Wright scored five straight points, capped by a triple in transition from left quarter court hat had the Philippines coming within 68-60, but the Canadians came through with a 7-0 spurt that put the game away going into the final 6:45.
Subscribe to INQUIRER PLUS to get access to The Philippine Daily Inquirer & other 70+ titles, share up to 5 gadgets, listen to the news, download as early as 4am & share articles on social media. Call 896 6000.