La Salle downs UP in Filoil Preseason Cup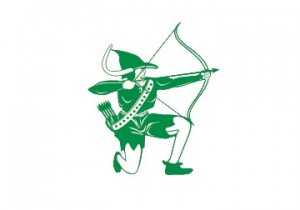 MANILA, Philippines — La Salle kept its distance all game en route to a 64-50 trumping of University of the Philippines Friday in the 2012 Filoil Flying V Pre-Season Cup at the Arena in San Juan.
The Green Archers drew a team effort from their youthful line up with diminutive guard Almond Vosotros leading the way with 13 points.
"He [Vosotros] played really well. Hopefully, he sustains it. I hope this is his breakout game," said head coach Gee Abanilla, who took over the coaching reins this season for the Archers.
Jovet Mendoza and Norbert Torres also took turns in offense, chipping in 13 and 11 points, respectively.
"It's a good thing that everyone's contributing. When you're given minutes, you make use of it," added Abanilla.
La Salle zoomed to an early lead and stayed on top of UP the entire contest, and held on tight in a heated fourth period where a fight nearly ensued between Vosotros and Alvin Padilla.
The Maroons, behind newcomer Chris Ball who had 10 points, rallied back to trim the lead down to single digits in the last five minutes, but was held scoreless for the next three minutes.
The Archers improve to 3-1 in group A, while handing the Maroons their fourth loss with just a win.
Subscribe to INQUIRER PLUS to get access to The Philippine Daily Inquirer & other 70+ titles, share up to 5 gadgets, listen to the news, download as early as 4am & share articles on social media. Call 896 6000.