La Salle Lady Jins closer to UAAP taekwondo crown; UP still unscathed in men's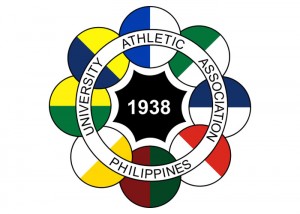 MANILA, Philippines – La Salle moved closer to clinching a title in the UAAP women's taekwondo tournament in more than a decade after a going unscathed in five matches Friday.
The Lady Archers scored on a 4-3 decision over reigning titlist Far Eastern University as the taekwondo matches continued at the Arena in San Juan.
La Salle's Ynah Langit was impressive in the 16-4 victory over Marivic Garcia in their middle-heavy weight division.
La Salle, which last won the women's title in 1998, got a huge boost off 7-0 shutout of Ateneo in the morning session.
Another win on Tuesday in the final day of eliminations over University of the Philippines will seal the victory for the Lady Archers.
In the men's division, titleholder University of Santo Tomas overwhelmed tournament newcomer National University, 6-1, to bolster its bid for a repeat.
But a 2-5 defeat in the hands of La Salle dealt the Tigers Jins their first setback in four outings.
UP, meanwhile, stayed perfect toting a 4-0 card after tripping NU, 4-3, in the afternoon session while Ateneo barged into the win column with an identical score over FEU.
The Green Archers, before scoring a huge win over UST, edged University of the East, 4-3.
Subscribe to INQUIRER PLUS to get access to The Philippine Daily Inquirer & other 70+ titles, share up to 5 gadgets, listen to the news, download as early as 4am & share articles on social media. Call 896 6000.