UST remains alive in twice-to-beat chase after besting UE 87-75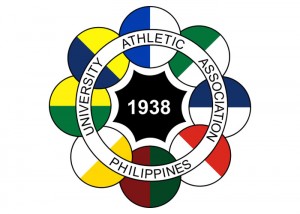 MANILA, Philippines — University of Santo Tomas put itself in a prime spot to grab the all-important number two spot after an 87-75 win over University of the East Thursday in the 75th UAAP men's basketball tournament at the Mall of Asia Arena.
The Growling Tigers shrugged off a sloppy start and fended off the Red Warriors' entire attempt at a comeback, turning to their trusty scorer Jeric Teng.
Teng, unlike against Ateneo, started out slow but finished blistering as he poured 15 of his career-best 26 markers in the telling payoff period.
"You shouldn't be surprised (about Teng's performance), he's one of the stars of this team. It was his time to show up this game," said Jarencio of his guard.
The quick hands of Teng and Clark Bautista helped UST to chalk up quick points and halt UE's momentum early in the fourth quarter.
Teng scored nine, while Bautista chipped in four, in a stretch midway the fourth quarter, which turned a three-point edge to 73-57.
Karim Abdul with another mammoth showing with 22 points and nine rebounds scored an and-one and gave the Tigers their biggest lead.
UST's 10th victory gave them the assurance of at least a playoff for the twice-to-beat edge, which would be decided after all the games in the eliminations have been played.
"At least we got to 10 wins. This is our best finish since I handled UST (in 2006)," Jarencio, who steered the Growling Tigers to a title on his first year at the helm, said.
UST, though, needed some warming up and only scored 12 points in the first and half quarters before breaking away with a double-digit lead.
Roi Sumang, on his last game of the season, still sizzled with 22 points, three rebounds and seven assist while John Rey Sumido added 19 points.
The Warriors even cut the lead down to 50-67 on a triple by Sumang, but that was before Teng went on a personal scoring run.
Subscribe to INQUIRER PLUS to get access to The Philippine Daily Inquirer & other 70+ titles, share up to 5 gadgets, listen to the news, download as early as 4am & share articles on social media. Call 896 6000.