'Ateneo vs UST was a fair officiated game'—UAAP commissioner Badolato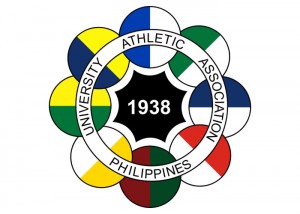 MANILA, Philippines—No calls were made "that would have altered the game," according to UAAP Commissioner Ato Badolato.
Badolato spoke up after the officiating over UAAP Season 75 men's basketball Finals between Ateneo and University of Santo Tomas went under fire in the aftermath of last Saturday's Game 1.
"As far as I'm concerned it was a fair officiated game…I have no complains about it," insisted Badolato in the weekly PSA Forum Tuesday at Shakey's Malate.
UST head coach Pido Jarencio questioned the officiating in the end game citing the personal foul called against center Karim Abdul and the instance where swingman Jeric Teng drew a shooting foul but wasn't awarded with three free throws.
Jarencio exploded during his post-game interview before a pool of reporters which some parts of it Blue Eagles mentor Norman Black found as "mean" and "uncalled for" as both coaches somehow spice up an already heated series.
Badolato explained he didn't let Teng hit the free throws because even before the referees could check the monitor to review the play, Jarencio was already "fuming and that people were already inside court."
"That would've caused us more trouble," he said.
And when they finally reviewed it, "three to four times" there was no time left.
"Abdul got all ball but his elbow hit Kiefer (Ravena) and you know Kiefer is a good actor, he was able to draw a foul, and it was a foul," explained Badolato.
Fortunately for UST, Badolato opted not to give Jarencio a sanction for confronting the referees.
"It was in the heat of the moment, and I would not want to penalize the team to suspend the coach. I gave him a warning," said Badolato. "I understand the pressures of the coach, he was given a strong reprimand for the physical contact and comments after the game. He was given a warning."
Expect Game 2 to be a tighter one with Ateneo going for its fifth straight crown and UST fueled to forge a do-or-die.
"What I request to the coaches is to be patient, definitely the referees won't side on any team, appealed Badolato. "Rest assured the refs will be on top of the situation, they will call it as they see it. We will not tolerate end-game lapses."
Game 2 is set on Thursday 3pm at the Smart Araneta Coliseum with the awarding ceremonies starting at 2pm.
Subscribe to INQUIRER PLUS to get access to The Philippine Daily Inquirer & other 70+ titles, share up to 5 gadgets, listen to the news, download as early as 4am & share articles on social media. Call 896 6000.