UFL postpones finals to give way to Suzuki Cup preparations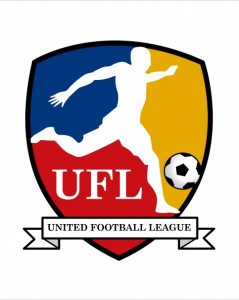 MANILA, Philippines — United Football League (UFL) doesn't mind giving way for national duty of the men's football team.
With a number of Azkals suiting up for the either of finalists Global FC and Stallion FC, the UFL announced the postponement of the UFL Cup finals to a later date.
With the finals clash originally slated on Monday, the postponement aims to aid the national team in its build-up for the 2012 AFF Suzuki Cup next week.
"The postponement will give our national players ample time for training and recovery," said in a statement posted on the league's Facebook page.
The Azkals were coming off a thrilling 1-0 victory over the visiting Singapore Lions in Cebu last Thursday.
The league provided the dates December 4 (Tuesday), December 15 (Saturday), December 30 (Sunday), as the tentative dates for the UFL Cup finals.
But it all depends on how far the Azkals could go in the group stages of the Suzuki Cup, the same tournament that changed the fate of football in the country.
It would also give time to for the Philippine Football Federation (PFF) to prepare the Rizal Memorial Stadium if the national team reaches the semifinals.
"[For the PFF] to have ample time to make proper arrangements for the refurbishing of the Rizal Memorial Football Stadium in the event that our national team advances to the semifinals," also said in the statement.
The Suzuki Cup semis use a home-and-away format to deliberate who moves on to the finale.
Subscribe to INQUIRER PLUS to get access to The Philippine Daily Inquirer & other 70+ titles, share up to 5 gadgets, listen to the news, download as early as 4am & share articles on social media. Call 896 6000.