UST clinches first finals berth in PCCL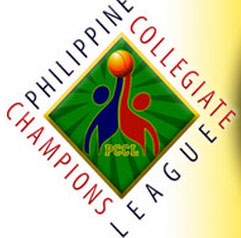 MANILA, Philippines – University of Santo Tomas shook off an early slump to edge three-time NCAA San Beda, 63-60,  Friday and clinch the first Finals berth in the 2012 Philippine Collegiate Champions League (PCCL) at the San Juan Arena.
Aljon Mariano delivered the crucial baskets to finish with 16 points to go along with six rebounds and a steal.
"Gusto lang talaga manalo ng mga bata," said UST head coach Pido Jarencio. "Maganda din nilaro ng (San Beda), hats off to coach Ronnie (Magsanoc). In spite of wala si Ola (Adeogun) lumaban talaga sila.
The Growling Tigers, who came off a 76-66 win over Ateneo last Thursday, held the Red Lions to just 21 points in the second half, including a nine-point third quarter where UST took the lead.
Mariano sank a basket off the curl that extended UST's lead to five, 63-58, with 2:33 left.
Kyle Pascual, who topscored with 18 points on nine-of-13 shooting, answered on the other end with one of his several mid-range jumpers to cut San Beda's deficit to one-possession, 60-63.
Anjo Caram misfired on a potential game-tying basket at the top-of-the key as UST grabbed possession.
The Tigers started slow as the Lions got the headstart and took a 30-17 lead in the opening minutes of the second period.
"Bumangon. Isipin mo down by (13) kami, ibig sabihin anytime kayang bumalik," said Jarencio.
"May mga decision making kaming di maganda. Pero may killer's instinct pa din. Pagdating ng end-game gusto pinasasarap pa," added Jarencio.
UST took the lead on a three-point play by Mariano, 45-43, to cap off a 20-8 blast.
The Red Lions missed the services of their center Ola Adeogun, who is nursing an ankle injury he sustained in the PBA D-League.
San Beda and Ateneo will battle for the last Finals ticket on Sunday.
Karim Abdul and Jeric Teng added 12 points each. Abdul and Jeric Fortuna, who struggled with four points and six errors, had 12 rebounds apiece.
Subscribe to INQUIRER PLUS to get access to The Philippine Daily Inquirer & other 70+ titles, share up to 5 gadgets, listen to the news, download as early as 4am & share articles on social media. Call 896 6000.