Big Chill, NLEX clash Thursday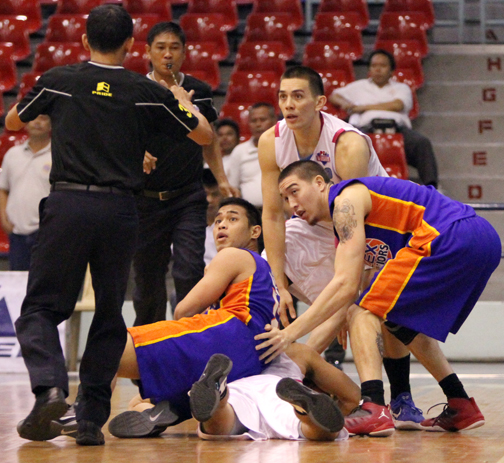 MANILA, Philippines—After his team got swept in the Finals by NLEX, Big Chill head coach Robert Sison knew only one way to get back: form a team specifically built to dethrone the three-time defending champion.
So far, the Superchargers have kept within step of the Road Warriors as the only undefeated teams left but Big Chill will know what they're really made of on Thursday when both teams clash for the first time this conference.
"This is a different (Big Chill) team. I've built this team with NLEX in mind as the meter stick," said Sison.
Big Chill lost its key players to the PBA Draft but filled the void with a slew of prized recruits led by Far Eastern University guard Terrence Romeo, who had 22 points to lead his team to a 68-59 win over Boracay Rum Monday.
"They have a very strong team, a complete lineup just the same as ours. Medyo buo pa ang core nila tapos add Bringas, Romeo and Buenafe," said NLEX head coach Boyet Fernandez, who is hoping that Greg Slaughter will finally be given the clearance to play against Big Chill.
NLEX still holds the top spot at 5-0 but has left itself vulnerable after struggling to close out two of its last three games.
"Definitely. They can be beaten but NLEX will be NLEX (despite their struggles). I see this as a big game. We will prepare hard. We have to be sharp offensively and mentally tough defensively."
"We just have to show them that we want the game more than them," said Sison.
Subscribe to INQUIRER PLUS to get access to The Philippine Daily Inquirer & other 70+ titles, share up to 5 gadgets, listen to the news, download as early as 4am & share articles on social media. Call 896 6000.