SG Lions, PH Azkals clash in Suzuki Cup semis; Ticket sale for home game starts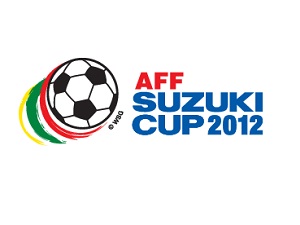 MANILA, Philippines—Philippines faces a familiar foe in Singapore as the home-and-away semifinals of the 2012 AFF Suzuki Cup kicks off next week.
With two straight victories over the Lions over the past three months, the Azkals are hoping to cash in on the momentum especially in front of their home crowd at the Rizal Memorial Stadium.
In the friendlies set last September and November, Philippines blanked Singapore on both occasions while racking up three goals and revealing a gem of a goalkeeper in Ed Sacapaño.
The Lions, though, are playing inspired in the Suzuki Cup, having scored seven goals in the group stages alone including a masterful comeback victory, 4-3, over Laos Saturday.
The win catapulted Singapore to the top of its bracket ahead of Malaysia, which drubbed Indonesia, 2-0, also Saturday night.
The Azkals arrived in Manila from a more than weeklong stay in Bangkok and are set to start their preparations for the semis this week.
Tickets for the home match on December 8 went on sale via TicketWorld Sunday and are close to being sold out, according to the website of the ticketing agency.
The prices are as follows: P3,000 (center lower grand stand), P2,000 (side lower grand stand and center upper grand stand), P1,000 (side upper grand stand), P500 (bleacher) and P300 (blue and green bleachers).
According to Philippine Football's Edwin Gastanes, all tickets bought via Ticketworld have to be exchanged for "official game tickets" at the match venue on the day itself or at the PFF office on December 7.
The "official" tickets printed by Thai Ticket Master are the actual game tickets with security bar codes that allow entry to the stadium, while the ones from Ticketworld basically serve as seat reservations.
Subscribe to INQUIRER PLUS to get access to The Philippine Daily Inquirer & other 70+ titles, share up to 5 gadgets, listen to the news, download as early as 4am & share articles on social media. Call 896 6000.