Letran, EAC easilybeat foes in NCAA men's volleyball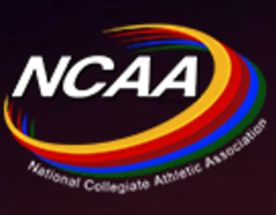 MANILA, Philippines—Letran and Emilio Aguinaldo College (EAC) trounced separate foes Monday in the NCAA Season 88 men's volleyball tournament at the FilOil Flying V Arena in San Juan.
The Knights hacked out a 25-23, 25-20, 25-19 win over College of St. Benilde while the Generals made quick work of Mapua, 25-16, 25-13, 25-19.
Ericson Ramos and Rudy Gatdula had 10 points apiece for Letran while Marjun Alingasa paced the Blazers with 12.
Howard Mojica led the Generals anew with 12 markers while the Cardinals drew a game-high 14 points from Philip Bagalay in a losing cause.
EAC chalked up its second win in as many games while dealing Mapua its second straight setback.
Letran nailed its first win for a 1-1 card while CSB also dropped to 0-2.
Subscribe to INQUIRER PLUS to get access to The Philippine Daily Inquirer & other 70+ titles, share up to 5 gadgets, listen to the news, download as early as 4am & share articles on social media. Call 896 6000.