EAC snaps Perpetual Help's streak; Lyceum stops skid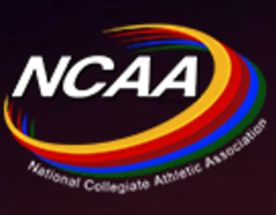 MANILA, Philippines – Emilio Aguinaldo College pulled off what hasn't been done for quite some time.
Up to challenge, the Lady Generals beat the defending champions University of Perpetual Help Lady Altas, 30-28 19-25 25-15 27-25, Tuesday in the NCAA Season 88 women's volleyball tournament at the Arena in San Juan.
The win snapped the Lady Altas' impressive 19-game winning streak which started last season.
Arnie Yumul led the Lady Generals with 11 points. She had two service aces, including the game-clinching point.
Three other EAC players finished in double-digit scoring as Arianna Angustia, Charmille Belleza and Ivy Carlos ended up with 10 points apiece.
April Sartin paced the Lady Altas in scoring with 15 points as Sandra delos Santos took a step back with 12 points.
The Lady Generals moved into a three-way tie with San Sebastian and San Beda in second place at 4-1, just a half game behind league-leader Perpetual Help (5-1).
Meanwhile, Lyceum finally barged into the win column and at the same time kept Jose Rizal University winless, 25-19, 25-14, 25-17.
Analee Pareded scored 11 points while Jhemil Abadilla chipped in nine.
There are now six teams with just one loss as the tournament continues to be tight one. St Benilde and Arellano University are tied in third place with a 3-1 card.
The Lady Bombers slipped to 0-5.
Subscribe to INQUIRER PLUS to get access to The Philippine Daily Inquirer & other 70+ titles, share up to 5 gadgets, listen to the news, download as early as 4am & share articles on social media. Call 896 6000.