St. Benilde trips San Beda in NCAA women's volleyball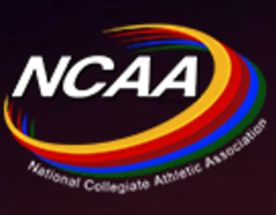 MANILA, Philippines — St. Benilde proved steady in the final stretch and outlasted a tough San Beda team with a 21-25, 27-25, 25-23, 25-23 triumph Friday in the 88th NCAA women's volleyball tournament at the Arena in San Juan City.
The Lady Blazers racked up three straight points in the fourth and final set after trailing 22-23 to clinch their fourth victory which put them a game ahead of the Lionesses.
St. Benilde is now in solo fifth with 4-2 card and their victory appeared to doom San Beda's bid for a spot in the final four with a 5-3 card.
Jannine Navarro tied for a team-best 16 hits — along with skipper Rossan Fajardo — including a crucial service ace which put St. Benilde at match point.
All of Fajardo's points, though, came from attacks, while Navarro and Maureen Veronas, who added 10 markers, scored on two services aces apiece.
The Lionesses' fifth setback spoiled Frances Molina's monster 31-point outing (25 hits, three blocks and three services aces).
After winning the first set, San Beda stayed within striking distance of St. Benilde throughout but just couldn't execute a finishing kick.
The Lionesses had 10-6 edge in service aces, but were doomed by a surplus of errors, which included the final point of the Lady Blazers.
Subscribe to INQUIRER PLUS to get access to The Philippine Daily Inquirer & other 70+ titles, share up to 5 gadgets, listen to the news, download as early as 4am & share articles on social media. Call 896 6000.