Letran wins in coach Garcia's debut; San Beda holds off UP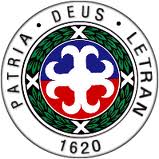 MANILA, Philippines—Letran turned back College of St. Benilde-B, 71-62, in Caloy Garcia's debut as head coach in the 9th Fr. Martin Cup Collegiate Open basketball tournament at the Trinity University of Asia gym in Quezon City.
The Knights, who appointed Garcia as their new mentor just last week, got off to a good start, thanks to a 20-8 run in the first quarter and never looked back.
Andrei Pantin and Jayson Requejo scored 16 points apiece as Letran crashed into the quarterfinals after completing a six-game sweep of Group A.
NCAA champion San Beda survived a scare put up by University of the Philippines, 63-61, also in Group A.
The Red Lions looked well out of harm's way when they built a comfortable lead in the closing minutes of the game.
But the Fighting Maroons battled back from seven points in the last two minutes and pull to within one, 61-62, on a putback by Raul Soyud with 7.3 ticks left.
Francis Abarcar gave San Beda, which won its second game in three outings, a two-point cushion after splitting his charities less with 6.4 seconds remaining as UP failed to convert on the other end and forge overtime.
Assistant coach JB Sison called the shots for the Red Lions as new head coach Boyet Fernandez watched closely from the bench.
Point guard Baser Amer and Van Abatayo had 11 apiece for San Beda, which remained in the hunt for a quarterfinals slot.
In Group B, James Forrester tallied 14 points to help Arellano beat CSB-A, 89-79.
The Chiefs hiked their win-loss record to 4-1.
Subscribe to INQUIRER PLUS to get access to The Philippine Daily Inquirer & other 70+ titles, share up to 5 gadgets, listen to the news, download as early as 4am & share articles on social media. Call 896 6000.