Manchester United to play Hong Kong friendly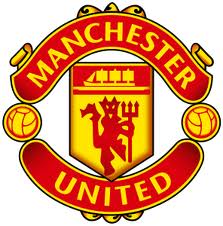 HONG KONG—Manchester United will play in Hong Kong for the first time in eight years as part of the club's pre-season tour, the Premier League giants and match organizers said Monday.
The Red Devils will face local team Kitchee at the 40,000-seater Hong Kong Stadium on July 29 as they seek to cash in on their huge support in the former British colony and in mainland China.
"The club has tremendous support throughout China and especially in Hong Kong," United chief executive David Gill said in a statement.
"We have visited on a number of occasions and after an eight-year gap it's a pleasure for the team to be able to return to Hong Kong again this year."
Kitchee's chairman Ken Ng said United is "undoubtedly the best-supported football club here and their local fan base is legendary".
Match organizers would not specify how much United will be paid for the appearance but confirmed the Hong Kong government had contributed HK$8 million ($1 million) towards the fee.
Ng defended the generous government funding for the event, saying that it would boost Hong Kong's profile and attract tourists.
United last visited Hong Kong in 2005, when they defeated the Hong Kong national team 2-0 in a friendly match.
The club said last month that it had signed a three-year sponsorship deal with China Construction Bank and Chinese soft drinks manufacturer Wahaha, in a bid to boost their already high profile in the country.
Hong Kong is hosting the Asia Trophy from July 24-27 featuring Premier League champions Manchester City, Tottenham Hotspur and Sunderland.
United are playing an Australian A-League All Stars team on July 20, with other fixtures on the club's tour due to be announced shortly.
Subscribe to INQUIRER PLUS to get access to The Philippine Daily Inquirer & other 70+ titles, share up to 5 gadgets, listen to the news, download as early as 4am & share articles on social media. Call 896 6000.