After suspension, Meralco drops Gary David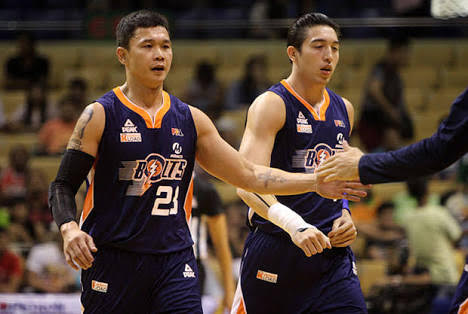 Gary David's troubles continue.
Meralco dropped the prolific gunner to the unrestricted free agent list on Thursday and activated Rey Guevarra in his lieu.
David's woes stemmed last Friday when he reportedly resisted coach Norman Black's orders to enter the game with four minutes left in the Bolts' 99-104 loss to NLEX.
The team has subsequently suspended him for a game and fined him for an undisclosed amount for "insubordination," ruling him out of Friday's game against Blackwater.
David has suffered a dip in his numbers, averaging only 6.6 points on a 35-percent shooting from threes, 1.1 rebounds, and 0.7 assists in just 15.9 minutes this conference.
Now an unrestricted free agent, David can sign with any team that can strike a deal for his services.
Get the hottest sports news straight into your inbox
Subscribe to INQUIRER PLUS to get access to The Philippine Daily Inquirer & other 70+ titles, share up to 5 gadgets, listen to the news, download as early as 4am & share articles on social media. Call 896 6000.