Gumabao cites problems with Pocari management in exit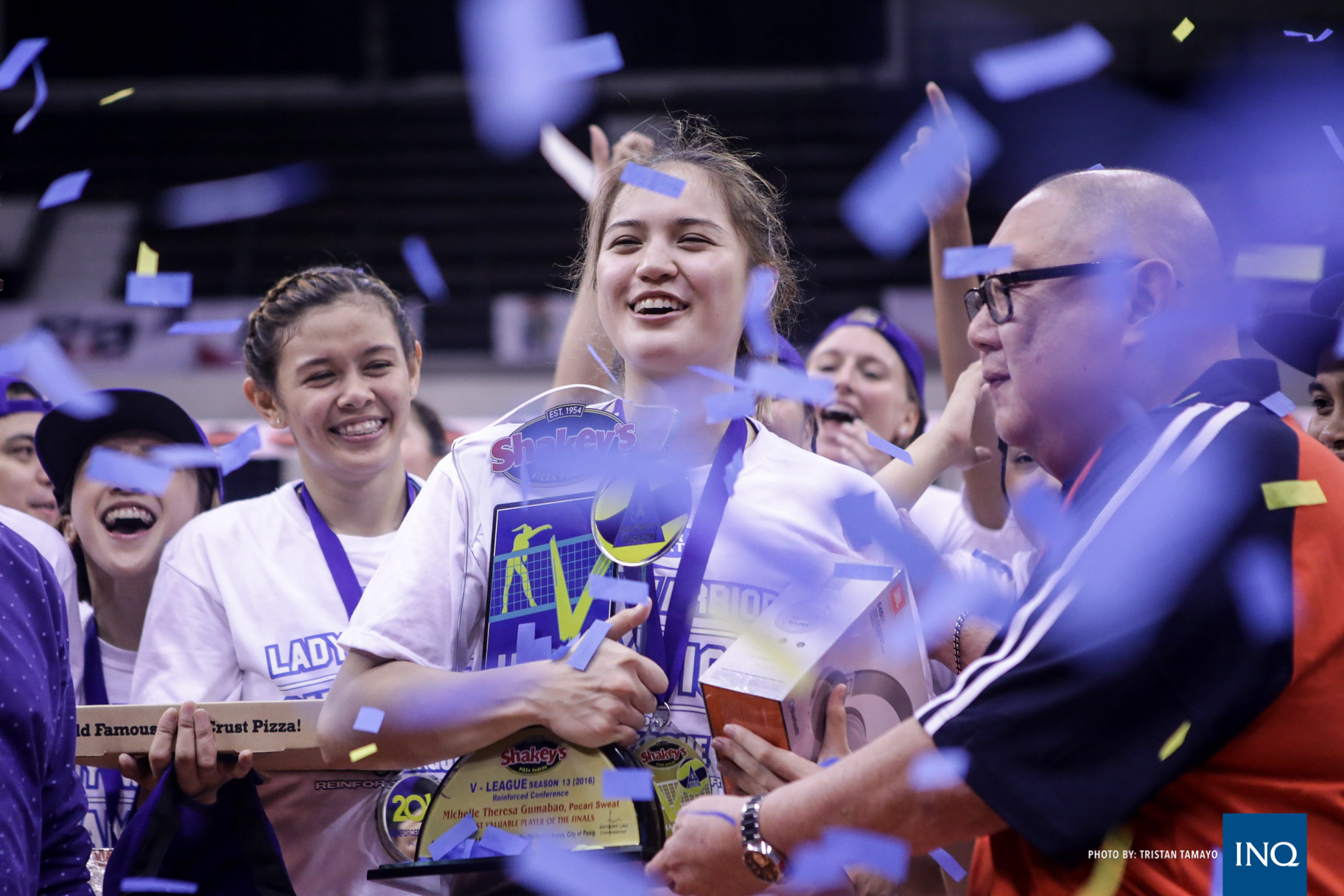 Michele Gumabao has left the confines of Pocari Sweat's camp and the vocal captain did not mince her words in expressing the disappointment she experienced with the team's management.
"I had a problem with our team manager and we talked it out but it wasn't resolved," said Gumabao.
"The issue eventually reached the bosses and I thought it would be resolved but in the end their promises meant nothing so I had to leave."
READ: Gumabao severs ties with Pocari
Gumabao said her contract with the team expired on Jan. 7 and she now spends her time as an assistant coach with Adamson University.
La Salle's former talisman added she doesn't see any problems with the team's budget when the team was still called Philips Gold in the Philippine Super Liga back in 2015.
Though she said the team has been transparent with its lack of financial strength to keep up with other teams, the problems extended beyond money and reached a personal level with the players.
READ: Pablo inks P4.6-M deal with Pocari
"Personally, I don't like when people speak ill of my teammates especially when it's uncalled for," said Gumabao.
"I also don't like it when you shout at a player before a game, we have to focus on our game."
Pocari Sweat management has yet to release a statement on the issue.
Subscribe to INQUIRER PLUS to get access to The Philippine Daily Inquirer & other 70+ titles, share up to 5 gadgets, listen to the news, download as early as 4am & share articles on social media. Call 896 6000.