Delarmino, Chua settle for silvers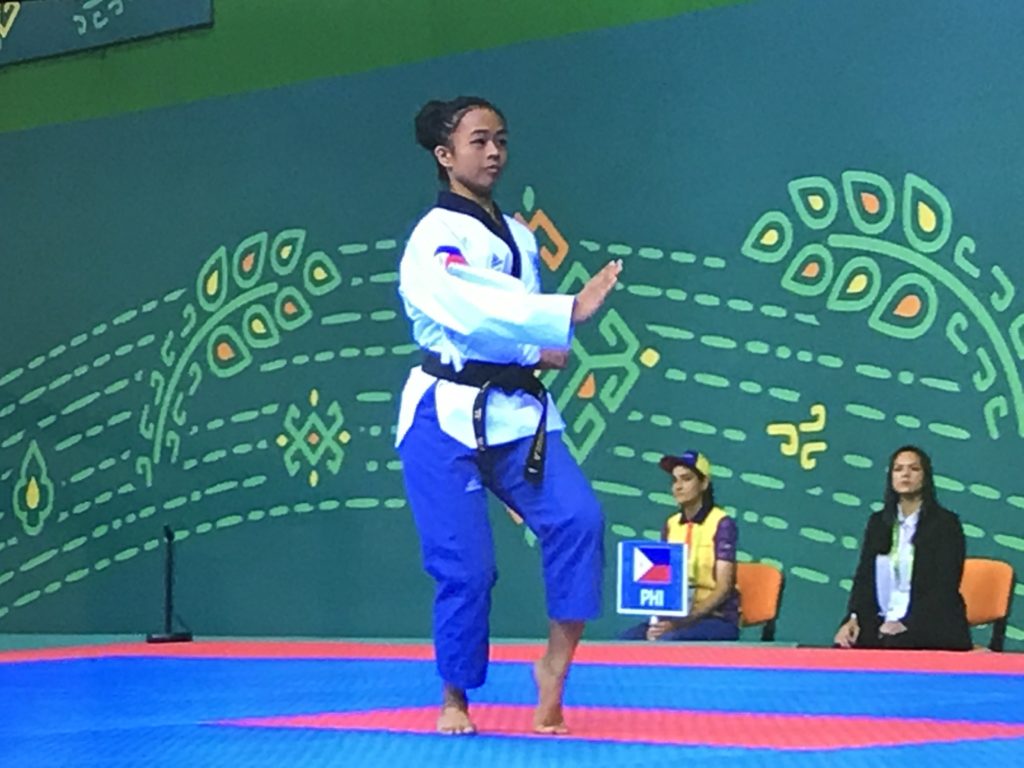 ASHGABAT—Muay warrior Phillip Delarmino and bowler Kenneth Chua lost their respective bids in the finals while cue artist Chezka Centeno also assured herself of a silver in the 5th Asian Indoor and Martial Arts Games.
Delarmino ran into a more aggressive Chotichanin Kokkrachai of Thailand in the men's -57kg gold-medal finale at Martial Arts Arena here on Thursday night, dropping a 30-27 decision.
"I followed our strategy and tried my best," said the 26-year-old Iloilo native. "I was confident out there but didn't get the score that I wanted from the judges."
Over at Bowling Centre, the 25-year-old Chua lost in the gold-medal match to Annop Arromsaranon of Thailand, 247-212, cutting short the euphoria that overcame him after toppling Tse Chun Hin of Hong Kong, 264-228, in the semifinals.
The Philippines now has two gold, seven silver and seven bronze medals—with Centeno looking to add to that when she battles Han Yu of China in the women's 9-ball finals.
Centeno, 18, defeated Chen Ho-Yun of Taiwan, 7-3, in the quarterfinals before setting up an interesting duel with Han following her 7-3 conquest of China's Liu Shasha in the semifinals.
Southeast Asian Games champion Carlo Biado failed to join Centeno in the finals and settled for the bronze medal after losing to Chang Jung-Lin of Taiwan, 9-2, in the men's 9-ball semifinals.
Grandmaster Eugene Torre subdued Atippat Pornariyasombat of Thailand in men's standard chess but lost to Wang Hue of China in the second round.
Taekwondo jin Pauline Lopez lost to Tran Thi Anh Tuyet of Vietnam, 15-19, in the round of 16.