Fajardo downplays SMB 4-peat quest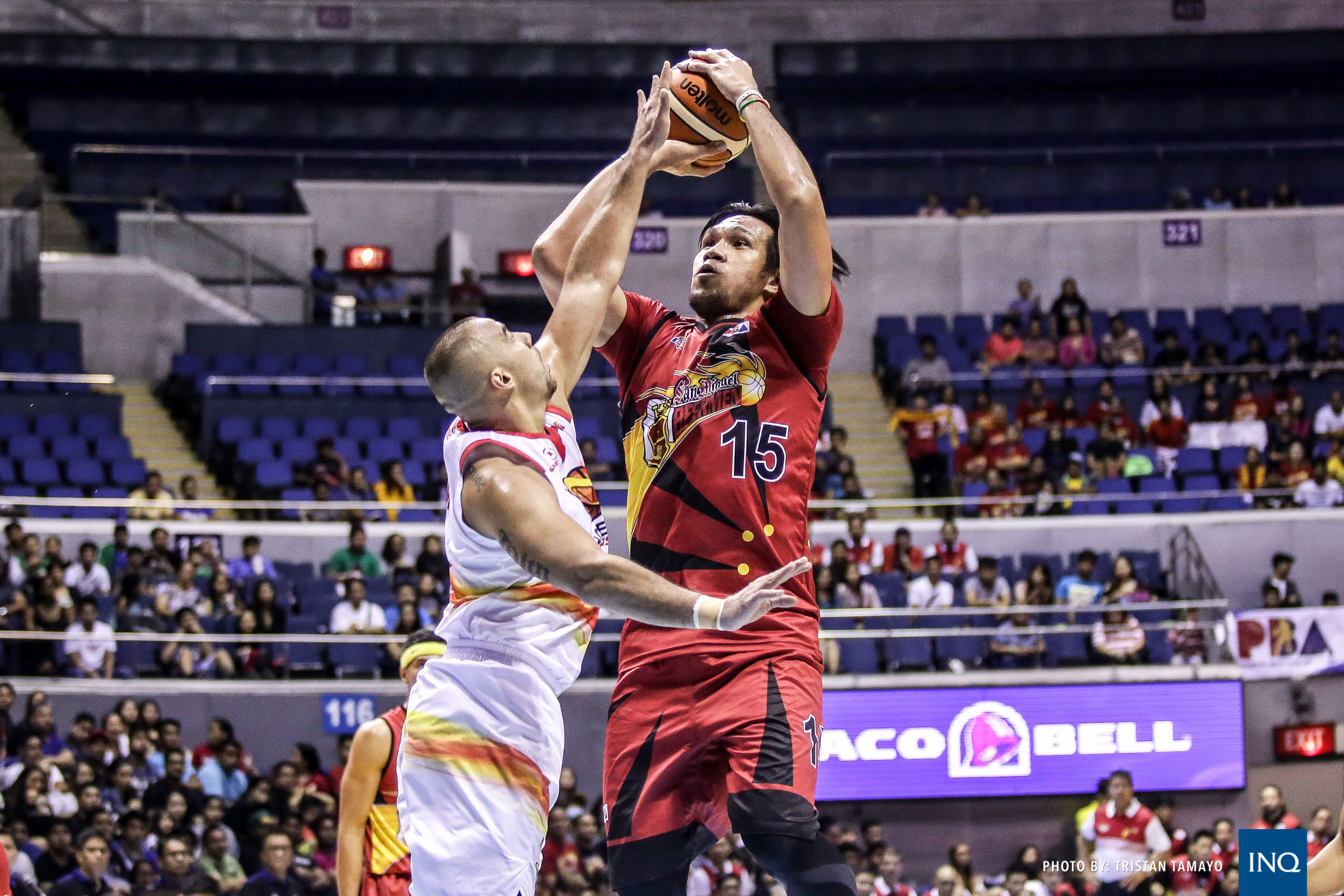 Ever the humble winner, reigning four-time MVP June Mar Fajardo said it's too early to talk about a potential fourth straight PBA Philippine Cup title for San Miguel.
Fajardo has always lived by the "we not me" mantra in basketball and even with the hype surrounding a four-peat, the gentle giant shrugged off the notion.
"We're not thinking about it, we're just focusing for one game at a time," said Fajardo in Filipino after San Miguel's 104-95 opening day win over Phoenix Sunday at Smart Araneta Coliseum.
"Right now, all I'm thinking of is we just need to increase our intensity and we have to execute our plays."
Fajardo finished with a game-high 23 points, 16 rebounds, four assists, and four blocks.
The 6-foot-10 center added that, despite his dominating numbers, the other teams won't be easily beaten and he knows San Miguel will go through 11 squads in its difficult road for yet another Philippine Cup title.
"Nothing's easy, that will be difficult for us because other teams have prepared for us," said Fajardo. "They also improved, they became better in the offseason so we can't relax. We have to practice harder and better so we can follow our system better."
Subscribe to INQUIRER PLUS to get access to The Philippine Daily Inquirer & other 70+ titles, share up to 5 gadgets, listen to the news, download as early as 4am & share articles on social media. Call 896 6000.