La Salle management 'firmly behind' Ayo in Green Archers' rebuilding phase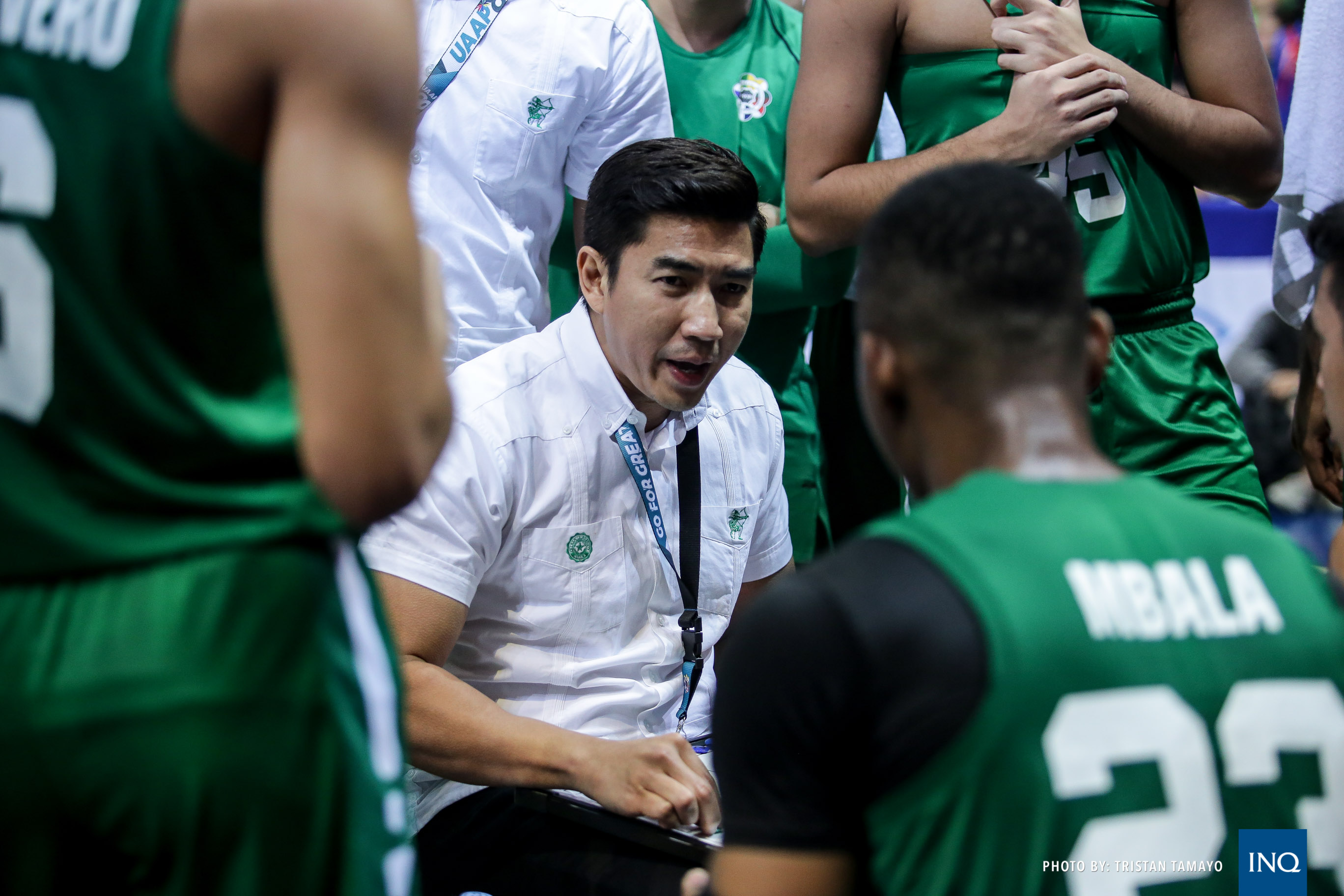 De La Salle University on Wednesday threw its "full support" for head coach Aldin Ayo after the Green Archers lost in the UAAP championship round to archrival Ateneo in three games.
In a statement from the university's Office of Sports Development, the management said it is "firmly behind coach Aldin Ayo and his staff as we start the process of rebuilding for the future."
The Green Archers lost 88-86 in the third game of the series that saw the Blue Eagles hoist the Season 80 trophy.
The loss also sparked the rumors surrounding ding the tenure of Ayo with De La Salle.
It's been rumored that Ayo will leave La Salle in the end of the 2017-2018 academic year with University of Santo Tomas looming as the likely destination for the former UAAP and NCAA champion coach.
La Salle management, however, did not quell any speculation regarding Ayo's time as head coach of the Green Archers but it implied that the 40-year-old will still call the shots for the team in the Philippine Collegiate Champions League in February.
"We stand united as a team to regroup and regain the crown next season," said the management in the statement. "Now more than ever, we are strongly committed to bounce back with a resolve that is uncompromising and unflinching."
"We will forever hold our banner high and bright, a shield of green and white."
For the complete collegiate sports coverage including scores, schedules and stories, visit Inquirer Varsity.
Subscribe to INQUIRER PLUS to get access to The Philippine Daily Inquirer & other 70+ titles, share up to 5 gadgets, listen to the news, download as early as 4am & share articles on social media. Call 896 6000.