ONE: Kevin Belingon willing to face Bibiano Fernandes again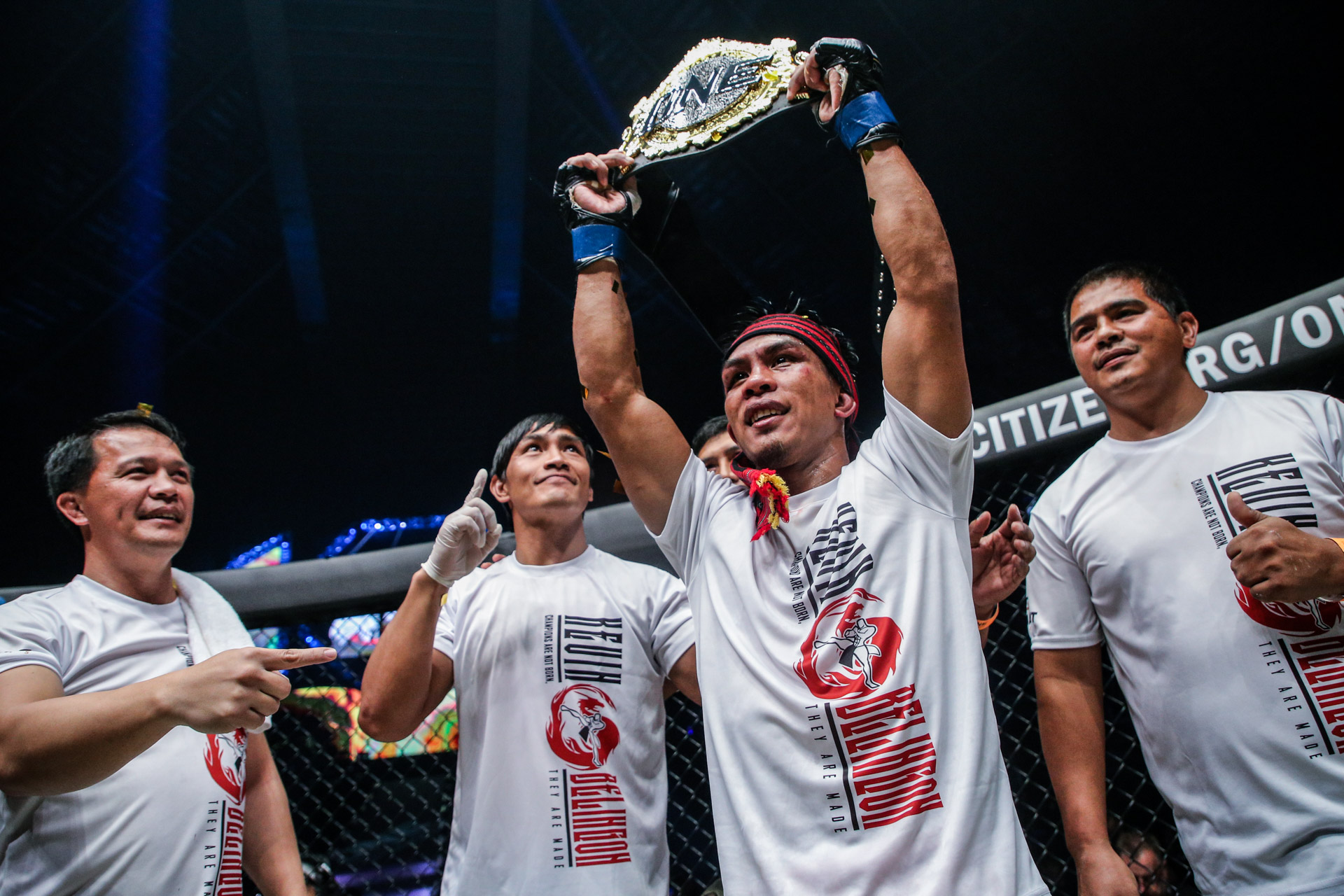 SINGAPORE — Kevin Belingon said he would be willing to face Bibiano Fernandes for the third time shortly after the Filipino star avenged his opening-round loss in their first meeting two years ago.
Belingon earned a split decision win over Fernandes late Friday night to become the undisputed bantamweight champion in the headliner of ONE: Heart of the Lion at Singapore Indoor Stadium here.
READ: Kevin Belingon ends Fernandes' reign, becomes undisputed ONE bantamweight king
"I'm a fighter, I'm a professional so I will take any fight," he said.
It was a close fight between the two in their rematch with both fighters having their moments.
READ: Eduard Folayang, Team Lakay big winners at 2018 Global Martial Arts Awards
Fernandes scored several takedowns throughout the fight and a couple of armbar attempts while Belingon showed his much-improved ground defense as well as his lethal striking that was punctuated by a solid counter right hand that decked Fernandes late in the fourth round.
"I'm confident with my ground game. I was calm even when he was on top of me," Belingon said.
Subscribe to INQUIRER PLUS to get access to The Philippine Daily Inquirer & other 70+ titles, share up to 5 gadgets, listen to the news, download as early as 4am & share articles on social media. Call 896 6000.