UAAP volleyball: Young NU squad pulls off five-set stunner over UP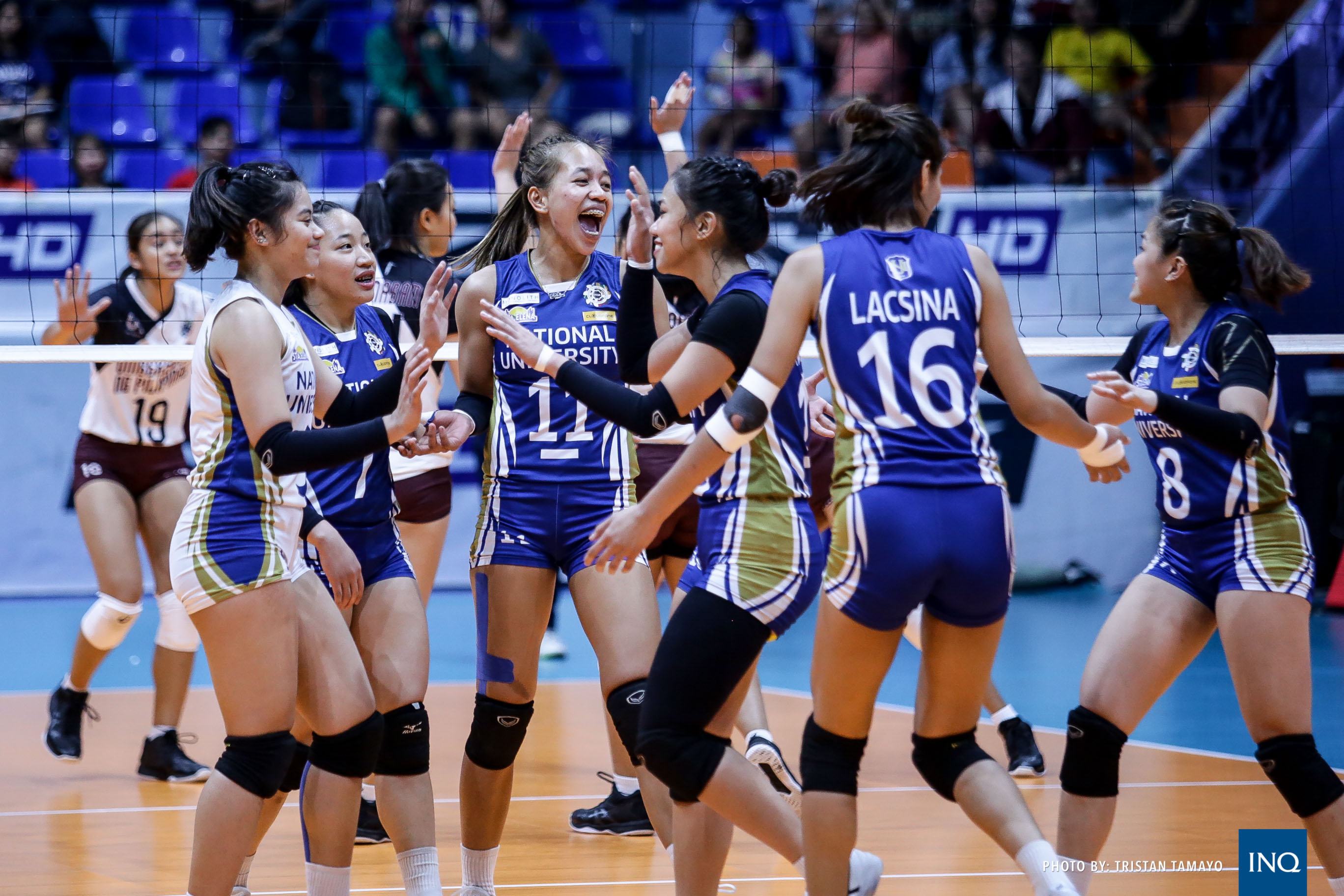 MANILA, Philippines—Rookie-laden National University overcame inexperience and  stunned University of the Philippines, 25-17, 14-25, 17-25, 25-23, 17-15, in the UAAP Season 81 women's volleyball tournament Wednesday at Filoil Flying V Center.
The Lady Bulldogs, who have six rookies and three sophomores in their lineup, moved up to solo sixth in the standings with a 2-4 record while the Lady Maroons stayed at fifth at 3-3.
Despite the overwhelming pressure of the fifth set, the youngsters of NU showed utmost composure in dealing with the shell shocked Lady Maroons.
UP was a point away from winning it all with a  14-10 lead in the fifth but the Lady Bulldogs mounted a near improbable 5-0 run with Ivy Lacsina giving NU a 15-14 lead with a devastating down-the-line kill.
Isa Molde managed to tie things at 15-15 but Lacsina once again struck gold right before Audrey Luceño denied Diana Carlos for the Lady Bulldogs' victory.
Princess Robles paced NU's offense with 17 points while Lacsina added 16 points with Audrey Paran and Roselyn Doria pitching in 12 points for the Lady Bulldogs.
Rookie libero Jennifer Nierva was NU's stabilizer on the defensive end with 26 excellent digs and 29 successful receptions.
Carlos and Justine Dorog led UP with 15 points apiece.
Post-game with the NU Lady Bulldogs after their 5-set win over UP.

由 Inquirer Sports 发布于 2019年3月13日周三
Subscribe to INQUIRER PLUS to get access to The Philippine Daily Inquirer & other 70+ titles, share up to 5 gadgets, listen to the news, download as early as 4am & share articles on social media. Call 896 6000.