PBA D-League: Petron-Letran escapes St. Clare College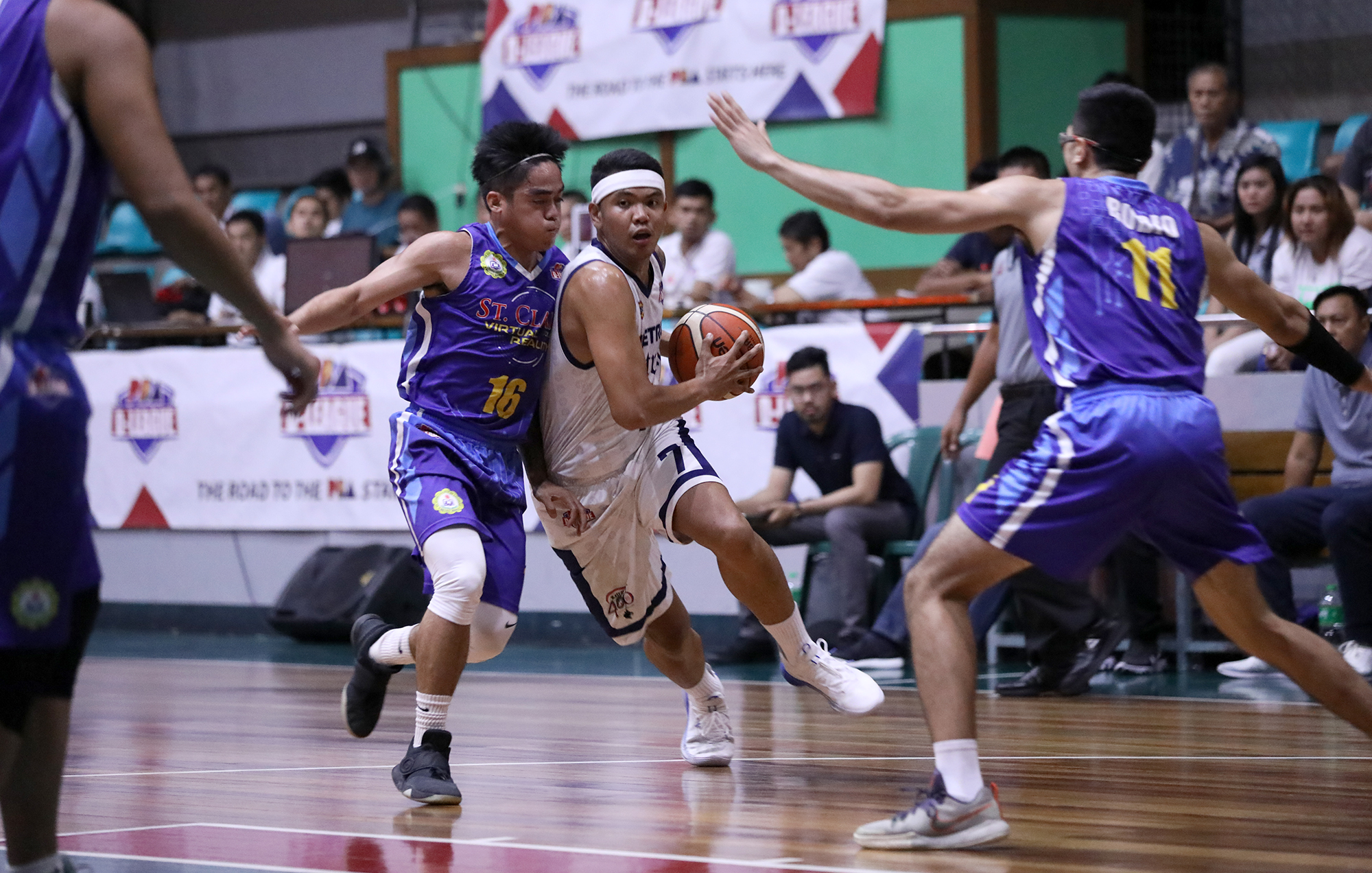 MANILA, Philippines—Christian Balagasay made the game-winning basket and Petron-Letran escaped St. Clare College Virtual Reality, 91-90, in the 2019 PBA D-League at JCSGO Gym in Cubao.
Balagasay hit the go-ahead layup off an assist by Jerrick Balanza with 13 seconds left as the Knights gained solo third place in the Aspirants Group with a 5-2 record.
Alvin Pasaol powered Letran with a game-high 28 points, including eight of his team's last 11 points, that went with seven rebounds and three assists.
Balanza added 22 points while Jeo Ambohot contributed 11 points and nine rebounds.
The Saints squandered their chance to steal the game but their last possession ended with a turnover after Junjie Hallare was called for an illegal screen with 1.7 ticks to go.
Hallare led St. Clare's fightback from 28 points down with 13 of his team-high 22 coming in the final frame. The Saints dropped to 4-2.
Subscribe to INQUIRER PLUS to get access to The Philippine Daily Inquirer & other 70+ titles, share up to 5 gadgets, listen to the news, download as early as 4am & share articles on social media. Call 896 6000.