ONE: Pacio believes Adiwang bound for title run at strawweight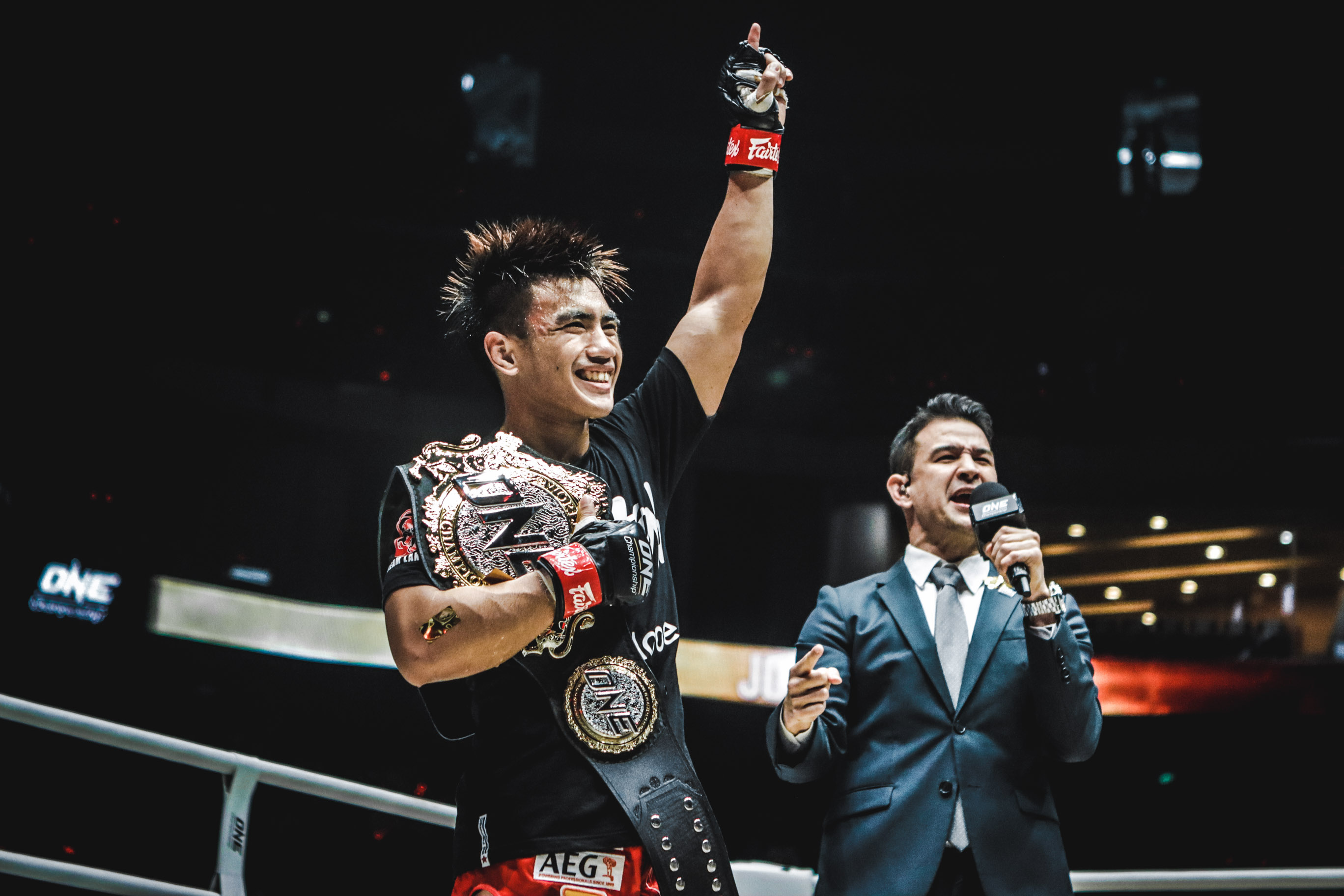 MANILA, Philippines—As far as strawweights are concerned, none have it more compelling than Team Lakay.
Joshua Pacio is the reigning champion in the 115-lb division while stablemate Lito Adiwang is one of the fastest rising fighters in the division after winning Rich Franklin's ONE Warrior Series.
The two martial artists' proximity to each other makes for an interesting matchup, but there's only one place you can see them squaring off soon.
"Yeah, we'll fight in the gym," said Pacio with a laugh.
Pacio, Team Lakay's lone champion after a rough 2019, started the year on a disappointing note losing the title to Yosuke Saruta in January but got it back three months later with a knockout victory over the Japanese.
He then successfully defended the title against former Filipino Rene Catalan with a second round submission victory.
Pacio, 23, knows Adiwang, who is three years his elder, has what it takes to become a World champion in the promotion.
"If only we can trade reigns with the World title, this year I'll take it and next year it'll be his," said Pacio. "We look at each other as brothers, he's very supportive of me and he has my support as well."
"It's me, Danny, and him sparring and rolling in the gym. Lito is very explosive and he's very strong."
Pacio believes Adiwang could ultimately rule the strawweight division in ONE.
"I cannot defend the belt forever, and that's why I believe his time will come."
Subscribe to INQUIRER PLUS to get access to The Philippine Daily Inquirer & other 70+ titles, share up to 5 gadgets, listen to the news, download as early as 4am & share articles on social media. Call 896 6000.