CJ Cansino commits to UP, Perasol welcomes 'great addition'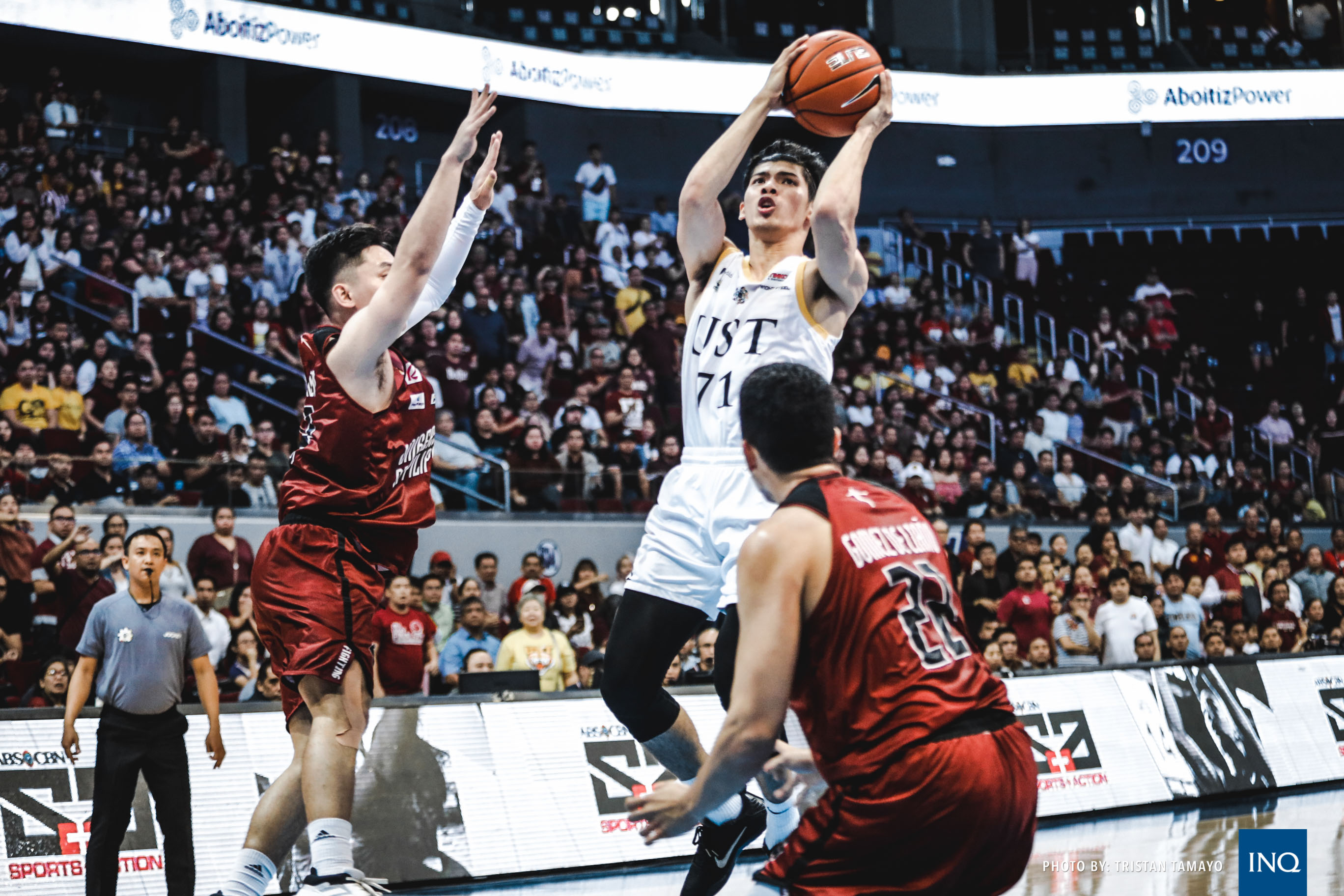 MANILA, Philippines—After announcing that he is leaving University of Santo Tomas, CJ Cansino has committed to play for University of the Philippines.
UP head coach Bo Perasol already welcomed the versatile wingman to the Fighting Maroons, who also recently added incoming college freshmen Carl Tamayo and Gerry Abadiano to their roster, capping off after a busy offseason.
Perasol that Cansino would a viable piece to his roster even though the former UST standout would sit out for one year due to residency.
"CJ will be a great addition to ensuring the sustainability of the program, especially with possibly just one player left from last season playing for Season 84," said Perasol in a statement.
The UP Fighting Maroons welcome the addition of former UAAP juniors MVP CJ Cansino.The 6-foot-2 guard known for his…

Posted by UP Men's Basketball Team on Friday, August 21, 2020
Cansino had a stellar rookie campaign in Season 81 where he finished runner-up to top freshman Ange Kouame. He then was named as the Growling Tigers' captain for Season 82 due to his attitude amid recovery from an anterior cruciate ligament injury.
However, reports surfaced Cansino had a disagreement with UST head coach Aldin Ayo regarding the Growling Tigers' training camp in Sorsogon, the mentor's home province, leading to the skipper getting cut from the team.
"I will personally help him make the transition to being a Fighting Maroon. CJ will definitely enjoy his stay in UP," said Perasol.
Cansino's return to action will coincide with the comeback of brothers Javi and Juan Gomez de Liaño, who skipped Season 83 to focus on their duties with the Gilas program.
UP team manager Agaton Uvero was delighted with Cansino's transfer to Diliman and that they were already recruiting the 6-foot-2 wing to play for them as early as 2018.
"We wanted him to play for UP when he graduated from UST high school two years ago, but his heart has always been with UST. We are happy and lucky that he chose to be part of the Fighting Maroons this time," said Uvero.