As UST bubble issue turns into food debate, Javee Mocon is a voice of reason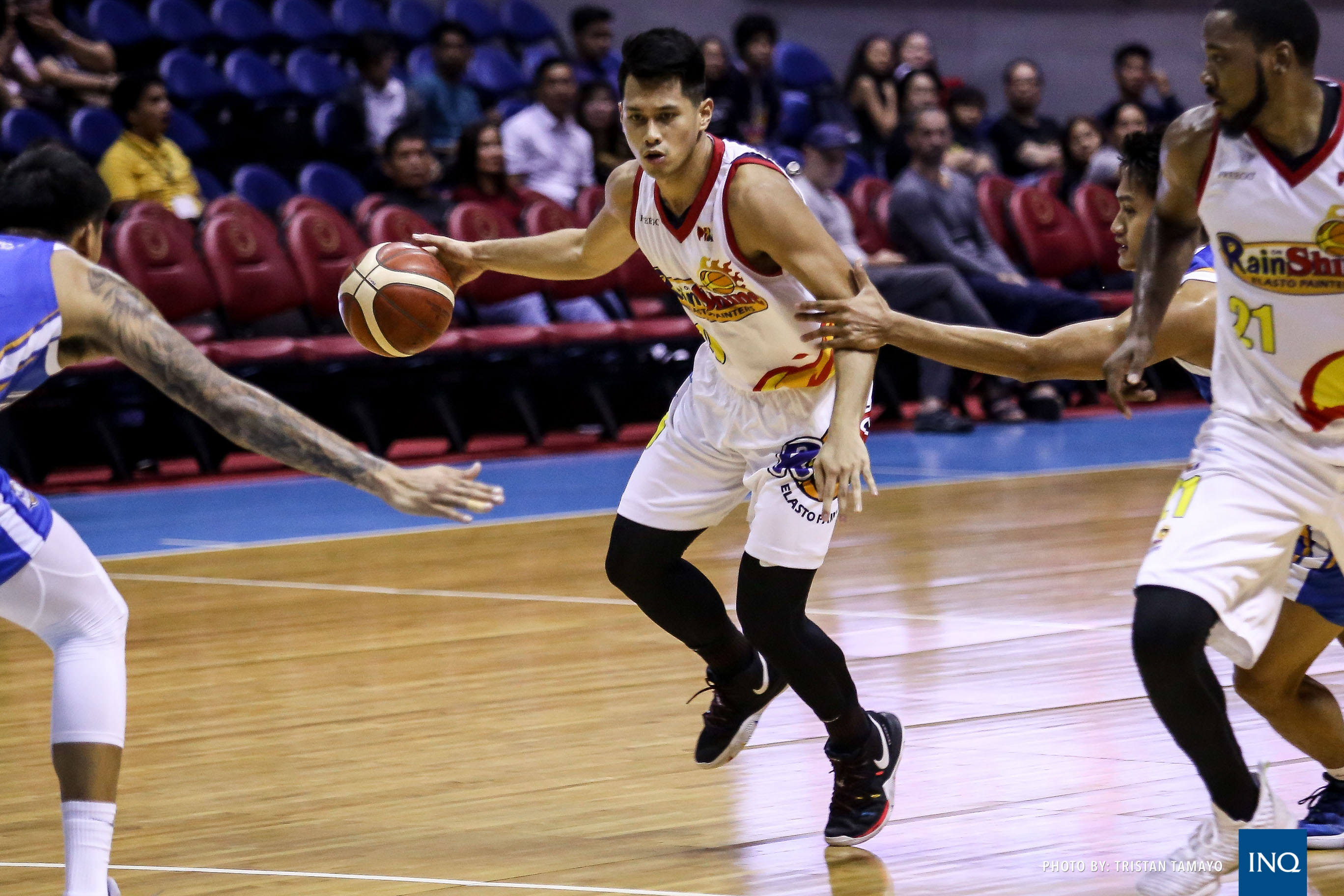 MANILA, Philippines—As the controversy surrounding University of Santo Tomas men's basketball team and the Sorsogon "bubble" turned into an issue about food, several veteran players have come out and told their stories about the hard times they experienced as varsity players.
Food had become a topic among players and fans alike after CJ Cansino, who left UST and moved to UP, posted a screenshot of messages from his teammates that included complaints about the poor quality of meals served during the isolated training.
Rain or Shine forward Javee Mocon, who played for San Beda in the college, though, lamented how far the conversation has moved from the real issue, which is the illegal "bubble" that has also gotten national interest with the likes of the IAFT-IED and CHED involved in the probe.
He also called out some of his fellow players who reacted to the UST members' complaints, saying it was not out of line to demand better as they were "mistreated."
"No offense to these guys but please don't make the players look bad. They were mistreated, that's the root," posted Mocon on Facebook. "I understand where they are coming from and I salute you for what you've gone through and in a way, I've experienced that. But if they can provide better food then why not? They expected more, they deserved better."
In a separate tweet, Mocon said he sympathizes with those who went through hard times as a player, as he has experienced it as well "in a way," but it was not the real "issue."
"May iba-iba tayong path na dadaanan, it's inspiring na ibang tao mas mahirap at the same time maaapreciate natin yung growth ng basketball sa Pilipinas. Also, di yun yung isyu," Mocon posted.
(We all take different paths, it's inspiring that some have taken the harder road because you appreciate more the growth of basketball in the Philippines. Also, this is not the issue.)
Mocon was reacting to statements made by veterans Vic Manuel and Leo Avenido in reaction to the UST debacle.
Manuel is one of the most respected and hard nosed big men in the PBA while Avenido made his mark outside of the league when he played in the ASEAN Basketball Association.
"For me, it's a good thing that you're getting to eat," wrote Manuel in Filipino on Facebook. "When I was in college we really didn't have much in terms of food and allowance. You're school is already giving you great support and you're still complaining about the food."
"If you had experienced the hardship that I went through and the other college players before then you wouldn't be able to say those things. You can't just get the luxuries immediately, you have to work hard for it. If you're rich then maybe you won't experience such hardships. Just be thankful for the blessings," added Manuel.
Avenido shared a similiar experience.
"All we got was rice, fried fish, and broth that was it and that was good!" wrote Avenido on the same social media platform in Filipino.
Get the hottest sports news straight into your inbox
Subscribe to INQUIRER PLUS to get access to The Philippine Daily Inquirer & other 70+ titles, share up to 5 gadgets, listen to the news, download as early as 4am & share articles on social media. Call 896 6000.