ONE: 'The Bicolano' launches donation drive for typhoon-hit hometown
MANILA, Philippines—ONE Championship flyweight contender Ramon Gonzales has set up a donation drive with proceeds aimed to help the survivors of Super Typhoon "Rolly" that devastated the Bicol region.
Typhoon Ulysses, which brought devastating floods in Metro Manila on Thursday, also swept through the Bicol region, which has not yet even recovered from the effect of Rolly.
Gonzales, who hails from from Polangui, Albay, started the donation drive on Tuesday with willing donors urged to message his Instagram page @the_bicolano for details for his BPI and GCash accounts.
"Over 700,000 children among the most affected as super typhoon Rolly/Goni hit the Philippines. Rolly/Goni is the most powerful typhoon that hit the country in 2020 to date amidst the COVID-19 pandemic," wrote Gonzales on Instagram.
"In line with this, I as "The Bicolano" representing the province of Bicol, where the mostly damaged area due to the Typhoon, is knocking in your hearts for me to make this possible."
In a Zoom conversation with Inquirer, Gonzales shared how the devastation affected his psyche as Rolly's landfall happened less than a week before his fight against Eko Roni Saputra in ONE: Inside the Matrix.
He admits that typhoons are natural and that he's also experienced them in the past but the devastation that "Rolly" brought was unprecedented.
"Even though you're a fighter, this will really get to your heart because it was that strong," said Gonzales in Filipino. "There have been calamities in the past but this one was just too strong."
"Rolly" slammed into Catanduanes with maximum sustained winds of 225 kilometers per hour and gustiness of up to 280 kph.
According to the National Disaster Risk Reduction and Management Council's Wednesday report, a total of 522,600 families or 2,030,130 persons were affected with 25 deaths.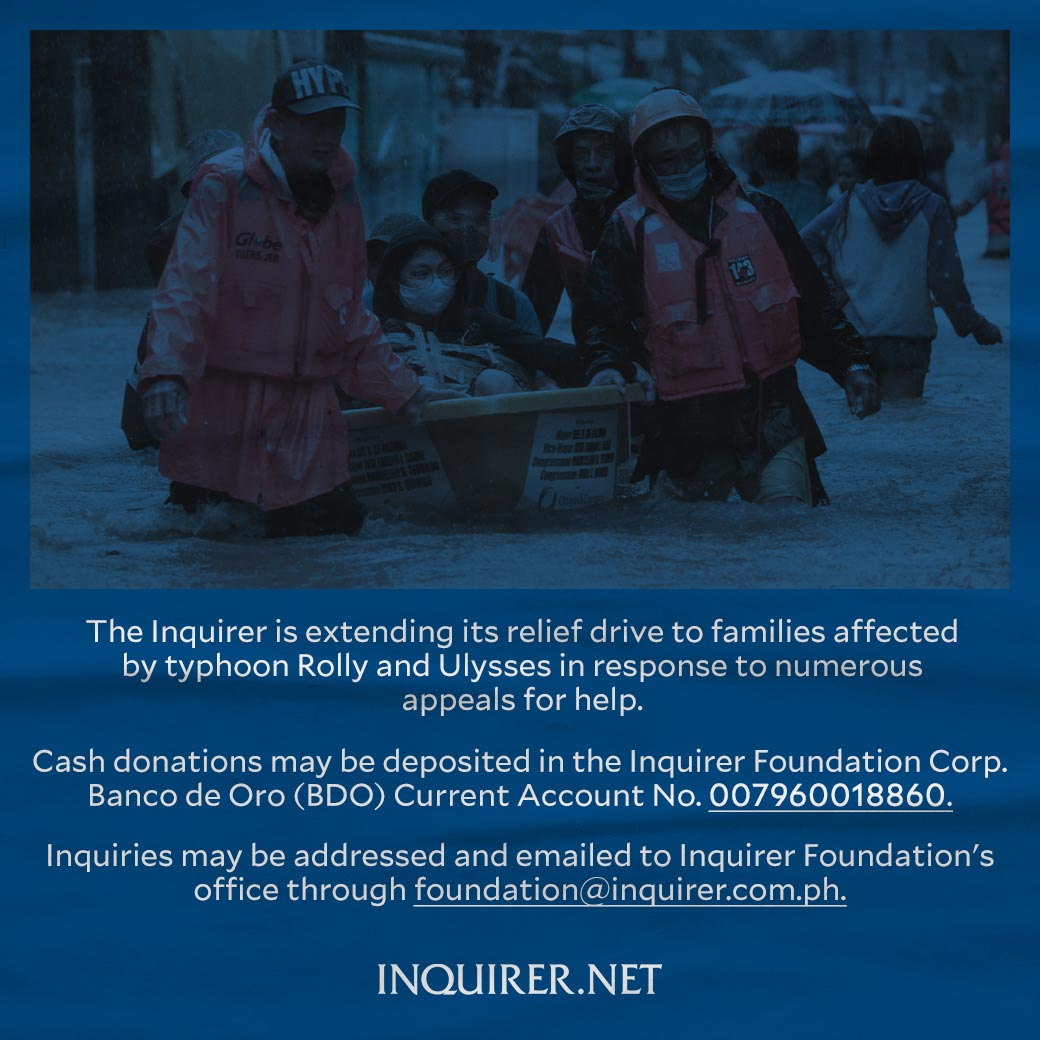 Subscribe to INQUIRER PLUS to get access to The Philippine Daily Inquirer & other 70+ titles, share up to 5 gadgets, listen to the news, download as early as 4am & share articles on social media. Call 896 6000.