Ginebra offers win to typhoon victims: 'Our hearts are with our fans'
MANILA, Philippines—The PBA may be in a confined environment for its bubble in Clark, Pampanga but it doesn't mean that teams are not aware of the devastation of Typhoon Ulysses.
Tim Cone and his Barangay Ginebra players dedicated their 81-73 win over Rain or Shine in the Philippine Cup quarterfinals, also encouraging his players and their families to help in the relief drive.
"I know it's been really tough, and although we're isolated from this we still saw some of the damage outside," said Cone Friday at Angeles University Foundation. "This is just a small piece of what happened in Manila."
"Our hearts are with our fans in these tough times."
Cone said that their house wasn't spared from the typhoon as they also experienced flooding during the torrential rains "Ulysses" brought.
"I have friends who lost their houses, our house got flooded too, none of us are immune to it."
Cone said that confident San Miguel Corporation CEO Ramon S. Ang will have his office mobilize help to those who survived the onslaught that left most Metro Manila, especially Marikina, and the nearby province of Rizal submerged in floodwaters.
He added that assistant coach Kirk Collier has always been vocal about their team's ability to help those less fortunate than they are.
"Coach Kirk always reminds us of donations and helping out," said Cone. "I know that our organization will help. Mr. Ang has a long history of that. I'm just proud of this organization."
"But as a team and as individuals we need to step up. Hopefully, we can do that through our families or from this bubble."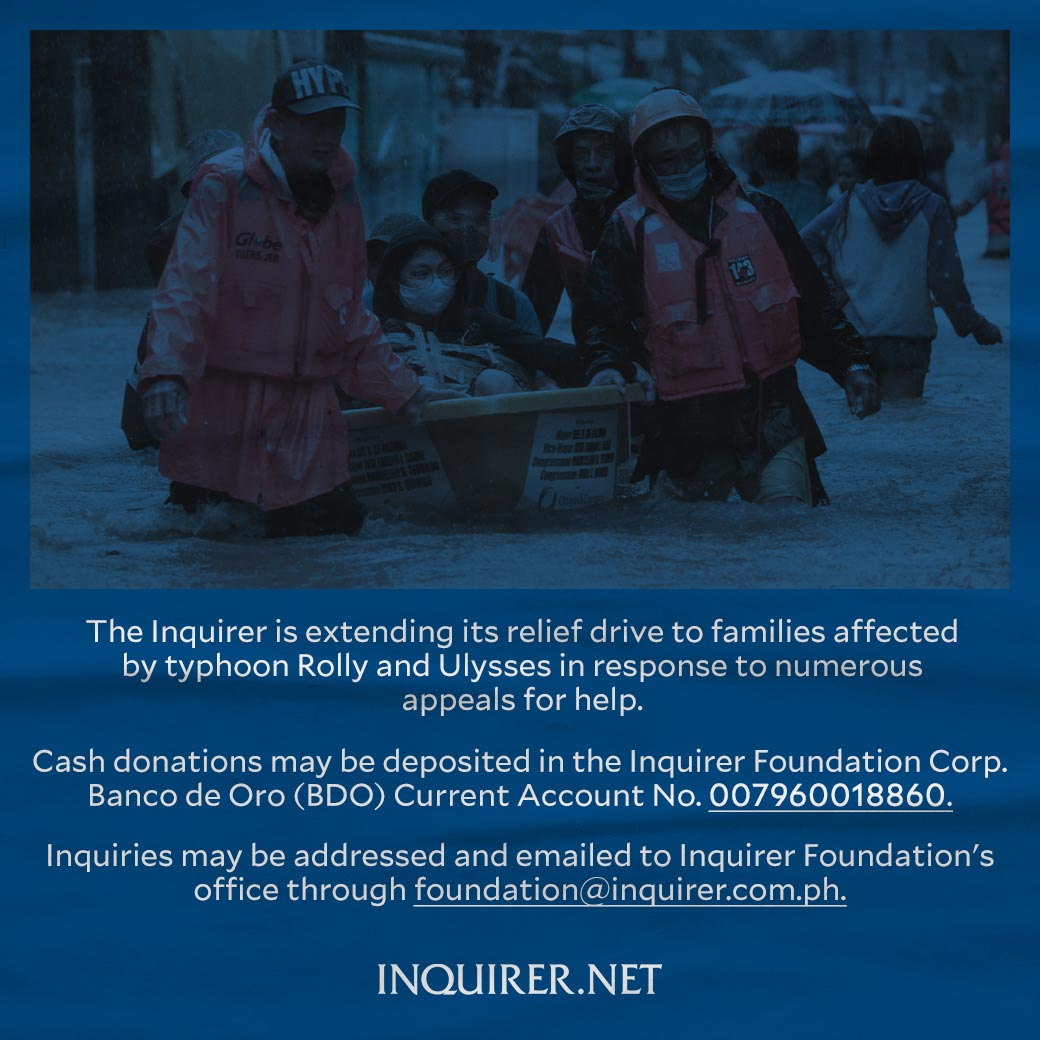 Subscribe to INQUIRER PLUS to get access to The Philippine Daily Inquirer & other 70+ titles, share up to 5 gadgets, listen to the news, download as early as 4am & share articles on social media. Call 896 6000.