Ginebra puts together donation for typhoon victims
MANILA, Philippines—Barangay Ginebra is focused on claiming its first PBA Philippine Cup in 13 years but it has never forgotten to look out at the bigger picture outside of basketball.
Head coach Tim Cone on Wednesday said that the team has put together a sizable amount to help the survivors of Typhoon Ulysses in Marikina, the home city of forward Raymond Aguilar.
"I don't know that the whole San Miguel organization is doing but we put a lot of money in the pot, it was a pretty good amount," said Cone after the Gin Kings' 96-79 Game 1 win over Meralco in the semifinals at Angeles University Foundation.
"We sent that money to Manila to buy goods then we sent the goods to Marikina."
Marikina was one of the most damaged cities in Metro Manila during the onslaught of Typhoon Ulysses.
As of Thursday, there are 3,241 families or 13,546 individuals living inside evacuation centers in Marikina as per data from the National Disaster Risk Reduction Management Council.
Cone said that Aguilar works with the fire brigade in Marikina and that the team received help from the city's civil servants in delivering their donations.
"Raymond is from Marikina and he works with the fire group so his people are distributing those items," said Cone.
"I'm really proud of my guys. We didn't ask them to do that and they did that on their own. The organization, up and down, is doing everything as well."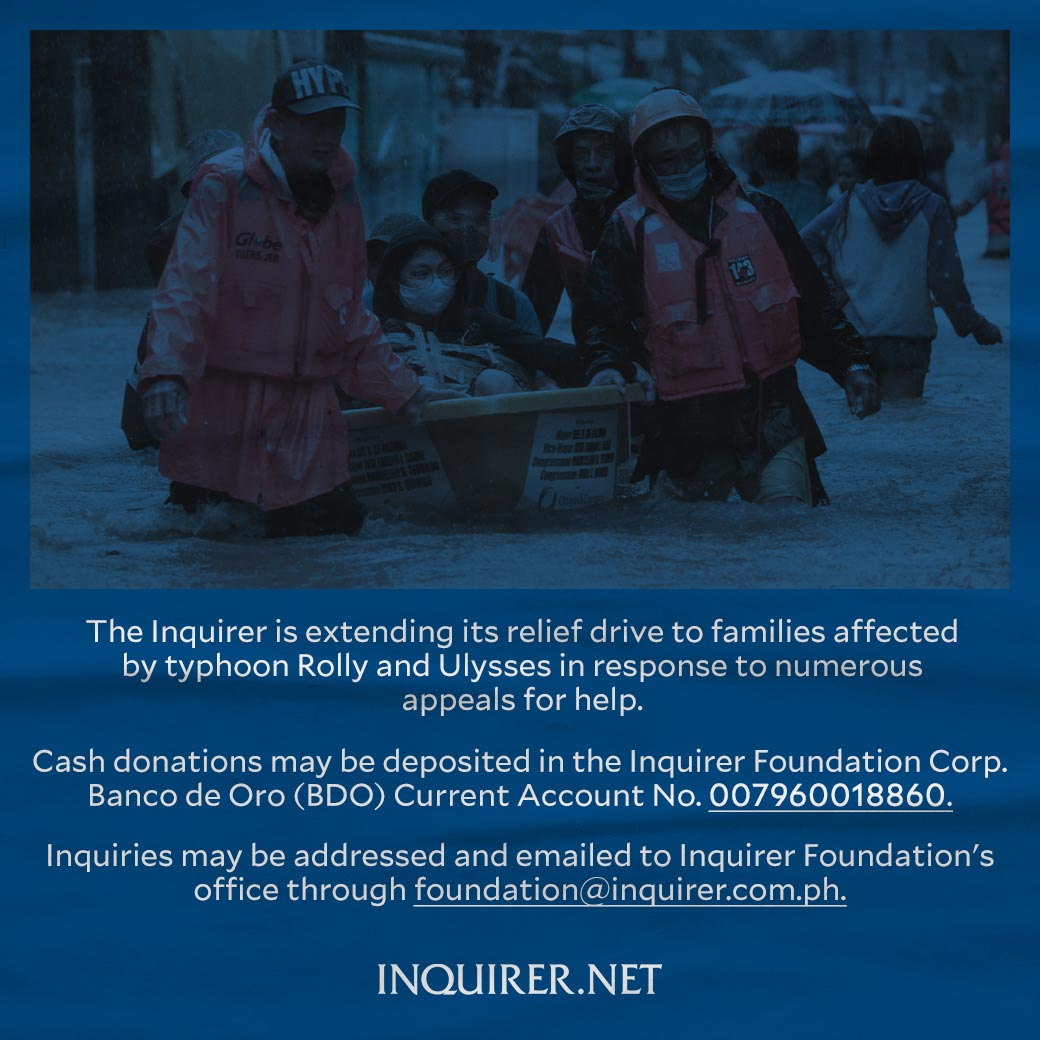 Subscribe to INQUIRER PLUS to get access to The Philippine Daily Inquirer & other 70+ titles, share up to 5 gadgets, listen to the news, download as early as 4am & share articles on social media. Call 896 6000.