Shiga, Kiefer Ravena launch fundraiser for Typhoon Odette victims
MANILA, Philippines—Shiga and Kiefer Ravena launched a donation drive for the benefit of the survivors of Typhoon Odette.
The Lakestars will set up a booth on their January 2 and 3 homestand at Ukaruchan Arena against Akita and Ravena himself will be there once the gates open to accept the donations.
"There will be a fund-raising event for the Philippines, to all the victims of Typhoon Odette," said Ravena in a video posted on Shiga's official Twitter account. "I would like to thank my Shiga Lakestars family for putting this up. I appreciate all the support."
"I hope to see all the Filipinos out there. Let's all help kababayans affected by the typhoon so they can rise up and go back to their normal lives."
🇵🇭お知らせ🇵🇭
1/2(日)3(月)のホームゲーム秋田戦の会場にて、フィリピンを襲った台風22号によって甚大な被害を受けた被災者を支援するための募金活動を実施します。
ラベナ選手の加入で縁が生まれたフィリピンの皆様の力になれればと思い、ぜひご協力をお願いします。https://t.co/4H8tXKN42I pic.twitter.com/WZMG6n2Dvl

— 滋賀レイクスターズ【SHIGA LAKESTARS】 (@shigalakestars) December 31, 2021
The donations will then be transferred to the Japan Committee for Unicef's Natural Disaster Emergency Donations.
Ravena also requested that his autographed sneakers for the two games against the Northern Happinets be auctioned off.
"The Shiga Lakestars, which has been associated with the Filipinos by signing Ravena, hastily planned this fundraising with the hope that it will help the victims to recover their lives," posted the club on its website. "We would like to ask all the visitors to cooperate in the fundraising."
Odette battered Eastern and Central Visayas, as well parts of Palawan, causing P23.4 billion in damages to infrastructure, agriculture, and houses according to the National Disaster Risk Reduction and Management Council's December 31 bulletin.
The typhoon also has a toll of 405 reported deaths, 75 of which are confirmed.
RELATED STORIES
Get the hottest sports news straight into your inbox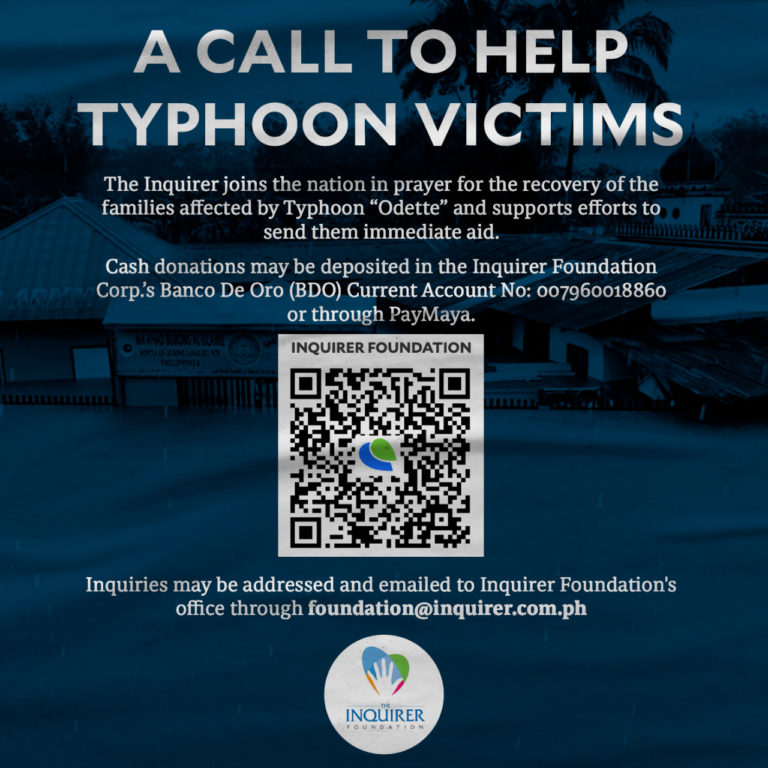 Subscribe to INQUIRER PLUS to get access to The Philippine Daily Inquirer & other 70+ titles, share up to 5 gadgets, listen to the news, download as early as 4am & share articles on social media. Call 896 6000.