Army head coach sees no problem vs Cagayan in semis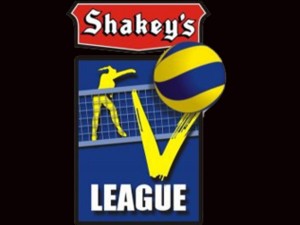 MANILA, Philippines – Cagayan-Perpetual Help doesn't scare Philippine Army head coach Sgt. Rico de Guzman.
De Guzman sees no worries when his team goes up against dangerous Cagayan-Perpetual Help Wednesday in Game 1 of their best-of-three semifinals series in the Shakey's V-League Season 9 Open Conference.
Despite the fact that the Lady Troopers were dominated in their second round encounter with the Rising Suns, 25-23, 22-25, 18-25, 17-25, last Tuesday.
A game where if Army had won, it would have had a chance at a first-place finish and would have faced a lighter semis opponent in fourth-seed Ateneo.
"I've nothing to worry about," said De Guzman, following Army's easy win over cellar-dweller Far Eastern University, 22-25, 25-22, 25-20, 25-16, Tuesday. "We need improvement in blocking and receive."
Former FEU standout Rachel Daquis led the Lady Troopers with 20 points.
Michelle Carolino, who hardly played in Army's loss to Cagayan, again had a much-needed rest but still finished with 12 points.
"Actually, we need to use our second-stringers my other first six because they have to take a rest," De Guzman said.
Army, which already locked up the second seed, wrapped up its elimination round with an 8-2 record.
Meanwhile, Sandugo-San Sebastian, the number one team heading into the playoffs, took it lightly and still won convincingly, 25-18, 25-12, 25-20, over Philippine Navy in the other no-bearing game.
Thai import Jeng Bualee topscored with 22 points, 21 on hard hits.
The Lady Stags, who enters the Final Four with just one loss in nine games, battles the Lady Eagles in the other semis encounter.
The Lady Tams failed to followed up their first win of the season as they finished the conference with a lowly 1-9 mark.
Subscribe to INQUIRER PLUS to get access to The Philippine Daily Inquirer & other 70+ titles, share up to 5 gadgets, listen to the news, download as early as 4am & share articles on social media. Call 896 6000.