Growling tigers bare fangs anew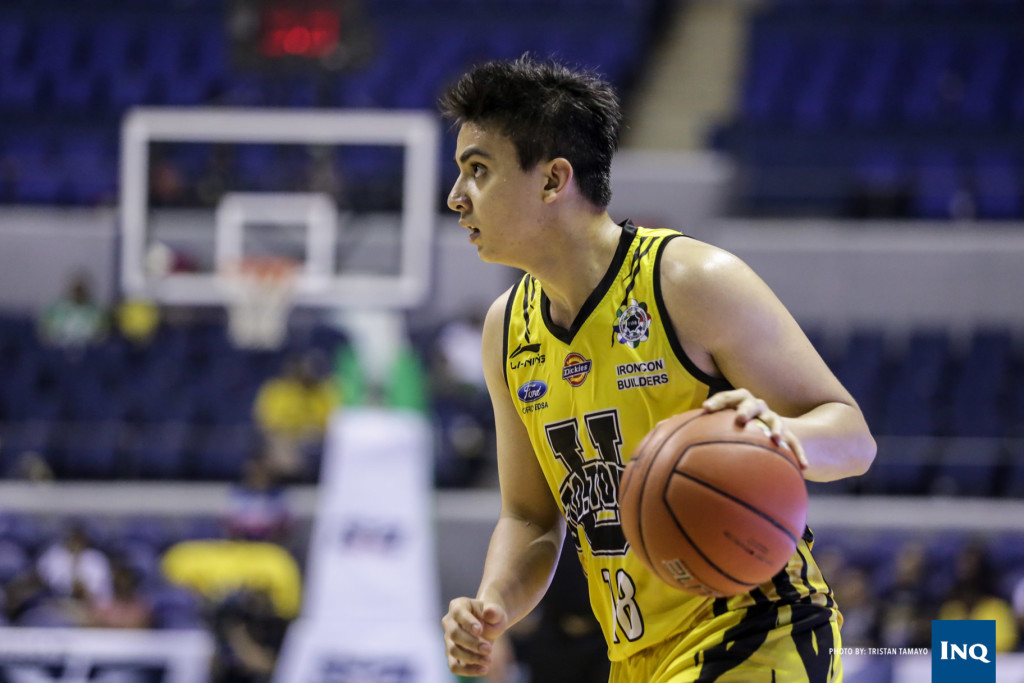 Louie Vigil never doubted the ability of University of Santo Tomas to spring a surprise and carve a path to the Final Four.
As the tireless leader of the Growling Tigers, Vigil must keep the faith or everything else would crumble.
"Nothing has changed in our desire to be at the top," said the shooting guard now playing out his final year. "We're not losing hope."
The Tigers just came out of a crippling five-game losing streak after yanking a 73-69 win over championship contender National U Bulldogs in the UAAP Season 79 men's basketball on Saturday.
Last year's losing finalists—to the Far Eastern U Tamaraws—are at the lower rung of the standings (3-7) and have four games left against La Salle, UP, Adamson and Ateneo.
While the chances are bright for the 9-0 La Salle Green Archers and the 7-2 Tamaraws to grab the top two Final Four slots, the race is wide open for the other two tickets.
"We have to stay consistent because other teams can easily adjust," said Vigil.
Defense has also become the mantra of UST coach Boy Sablan.
"It's all about our team effort on defense," said Sablan. "It was our problem when we lost consecutive games."
The UAAP board canceled yesterday's double header at Filoil Flying V Centre in San Juan due to Typhoon "Karen."
Action resumes Wednesday with La Salle going for a 10th win against NU at 4 p.m., right after UE and Ateneo tangle at noon also in San Juan.
For the complete collegiate sports coverage including scores, schedules and stories, visit Inquirer Varsity.
Subscribe to INQUIRER PLUS to get access to The Philippine Daily Inquirer & other 70+ titles, share up to 5 gadgets, listen to the news, download as early as 4am & share articles on social media. Call 896 6000.