Ginebra trumps Rain or Shine for 1-0 semis lead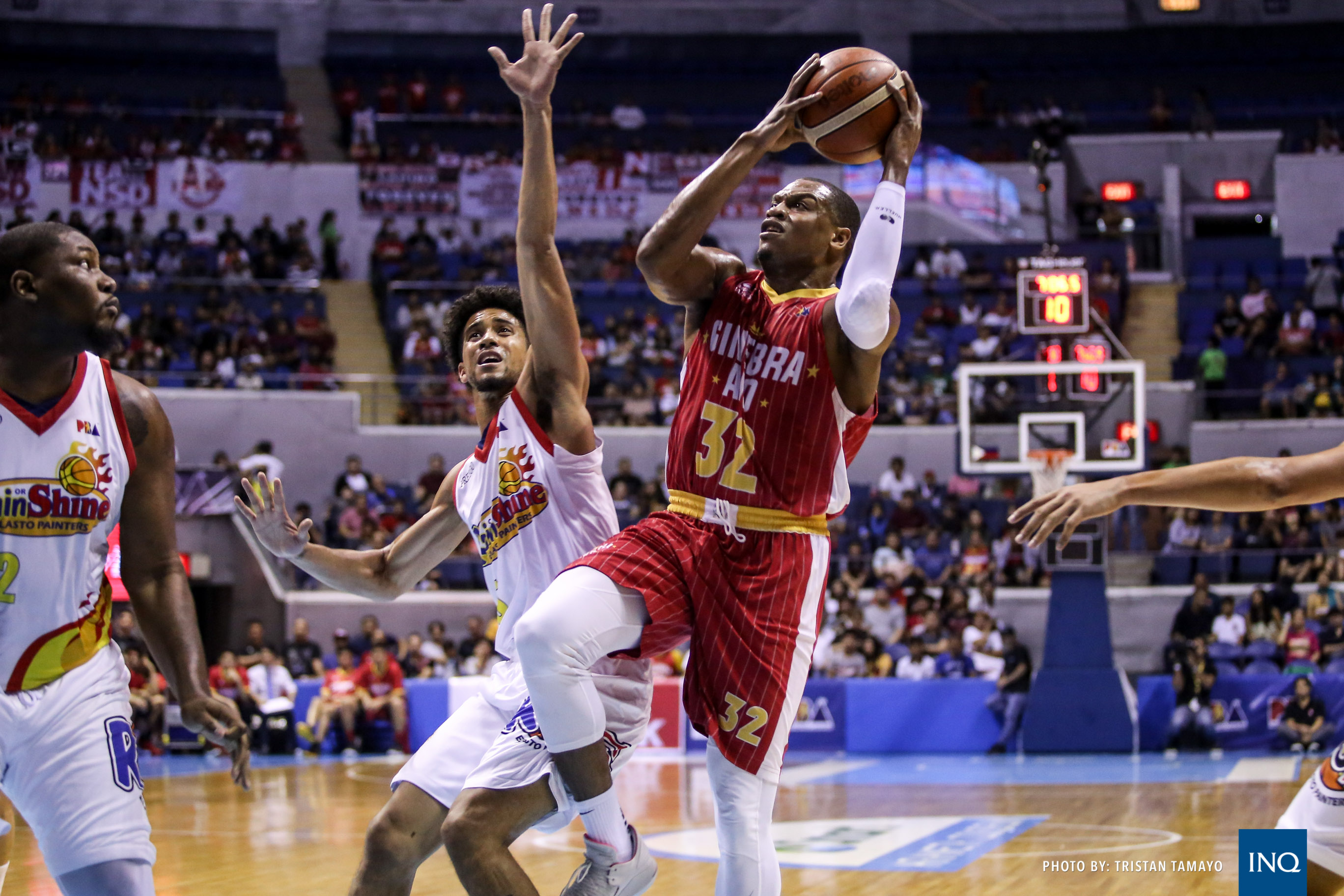 Barangay Ginebra put on a methodical show and fended off Rain or Shine, 102-89, to take Game 1 of their semifinals in the 2018 PBA Commissioner's Cup Sunday at Smart Araneta Coliseum.
The Gin Kings, who played without forward Japeth Aguilar due to a strained Achilles, held an 18-point lead, 40-22, early in the second quarter but allowed the Elasto Painters to trim it to seven, 52-45, at the end of the period.
It was in the second half, however, that Ginebra held its ground and stopped any of Rain or Shine's advances.
Ginebra was ahead by 76-70 at the end of the third quarter but quickly pushed the ante in the fourth, mounting a huge 23-4 run for the 102-78 lead with 3:25 to play.
"Those early leads are always artificial leads," said Ginebra head coach Tim Cone. "And I think we allowed Rain or Shine with some early shooting and that second quarter they dominated us."
"They brought down an 18-point lead down to seven but my players were able to pull away again with some big plays. That's our ammo we were able to make big plays at the right time."
Ginebra had three players score at least 20 points with Justin Brownlee leading the way with a near triple-double of 35 points, 14 rebounds, and nine assists.
Jeff Chan had his best offensive game in a Ginebra jersey, shattering his 5.6 points-per-game average and finishing with 21 points in just 21 minutes.
Greg Slaughter rounded out the scoring party for the Gin Kings with 20 points and six rebounds.
Reggie Johnson had 30 points and 13 rebounds to lead the Elasto Painters while James Yap, who had 27 points in the previous game against Globalport, finished with 15 points and grabbed eight boards.
https://web.facebook.com/inquirersports/videos/2244609362232959/
Get the hottest sports news straight into your inbox
Subscribe to INQUIRER PLUS to get access to The Philippine Daily Inquirer & other 70+ titles, share up to 5 gadgets, listen to the news, download as early as 4am & share articles on social media. Call 896 6000.