As Almazan goes missing, six PBA teams interested in his services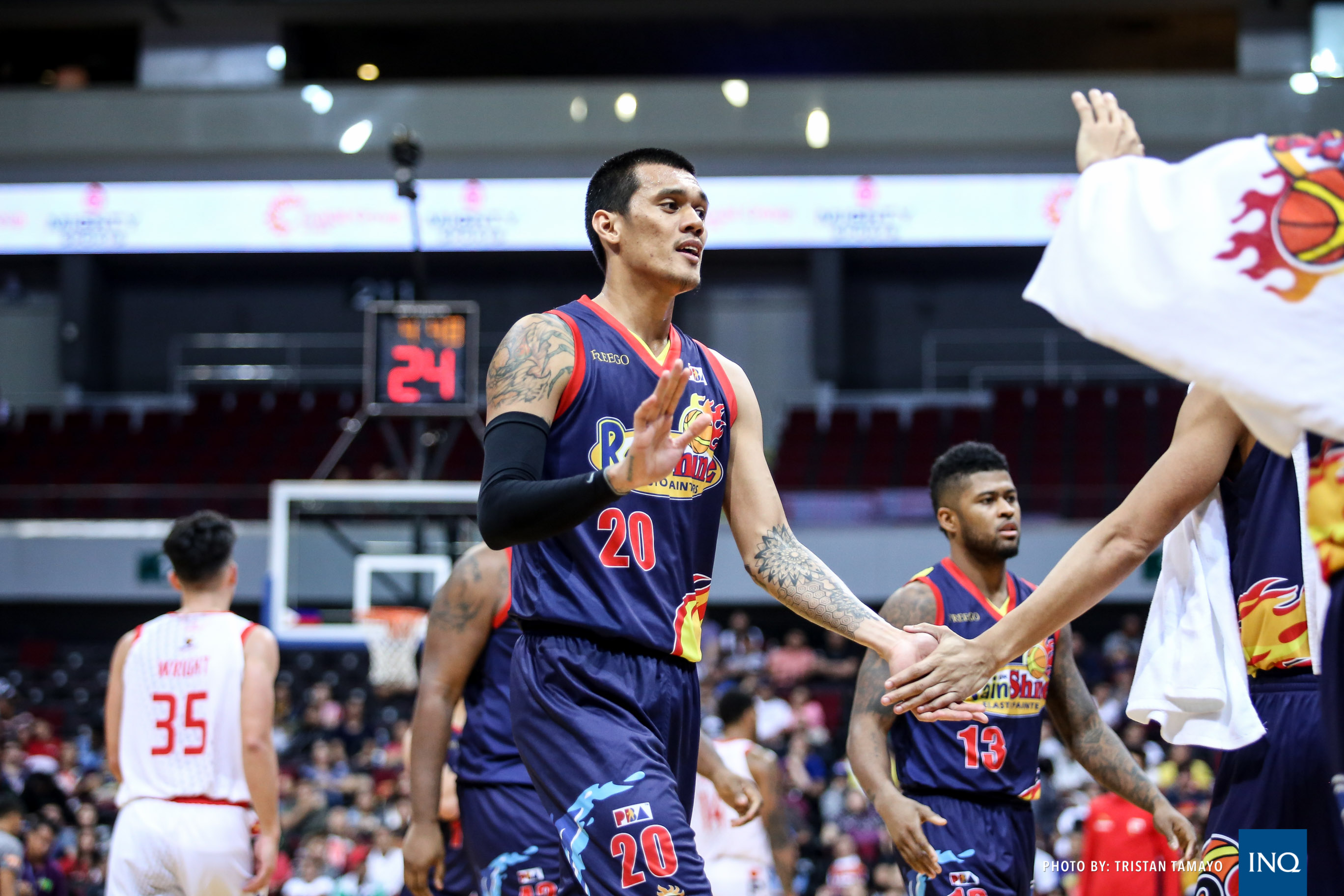 Six teams are interested in exploring possibilities to acquire the services of embattled Rain or Shine big man Raymond Almazan, a source close to the situation said.
Almazan last played for the Elasto Painters on September 26 and he has since gone AWOL from Rain or Shine, which is still winless after four games.
"A lot of teams have inquired about Raymond, in fact there are six of them," said the source, who requested anonymity due to the sensitivity of the issue.
Yeng Guiao, Almazan's former longtime coach at Rain or Shine, said he did not try to contact the 29-year-old center but instead, he spoke with current Painters mentor Caloy Garcia.
"No one knows where he is," said the NLEX head coach in Filipino on Monday when asked he if he has any idea about where Almazan might be following the Road Warriors' lopsided loss to the Phoenix Fuel Masters at Cuneta Astrodome. "Even his wife doesn't know so it's impossible for me to know anything as well."
"I did not make any attempt to reach out to him. I actually talked to coach Caloy. Coach Caloy said they're trying to fix [the situation] and try to talk to [Almazan], but even they (Rain or Shine) have no contact so that's all I can say about the situation."
When asked if he would want Almazan's services if Rain or Shine makes him available via trade, Guiao did not beat around the bush.
"It's no secret that I think every team would want him," Guiao said.
Another coach, who asked not to be named, said he won't hesitate to trade for Almazan.
"I'd be willing to get him as long as what they are going to offer in exchange is fair."
The 29-year-old Almazan, who was the third overall pick by Rain or Shine in the 2013 PBA Draft, is still under contract until August 2019.
Subscribe to INQUIRER PLUS to get access to The Philippine Daily Inquirer & other 70+ titles, share up to 5 gadgets, listen to the news, download as early as 4am & share articles on social media. Call 896 6000.