Ravena said he had no intention to hit Escoto: 'There was no extra motion'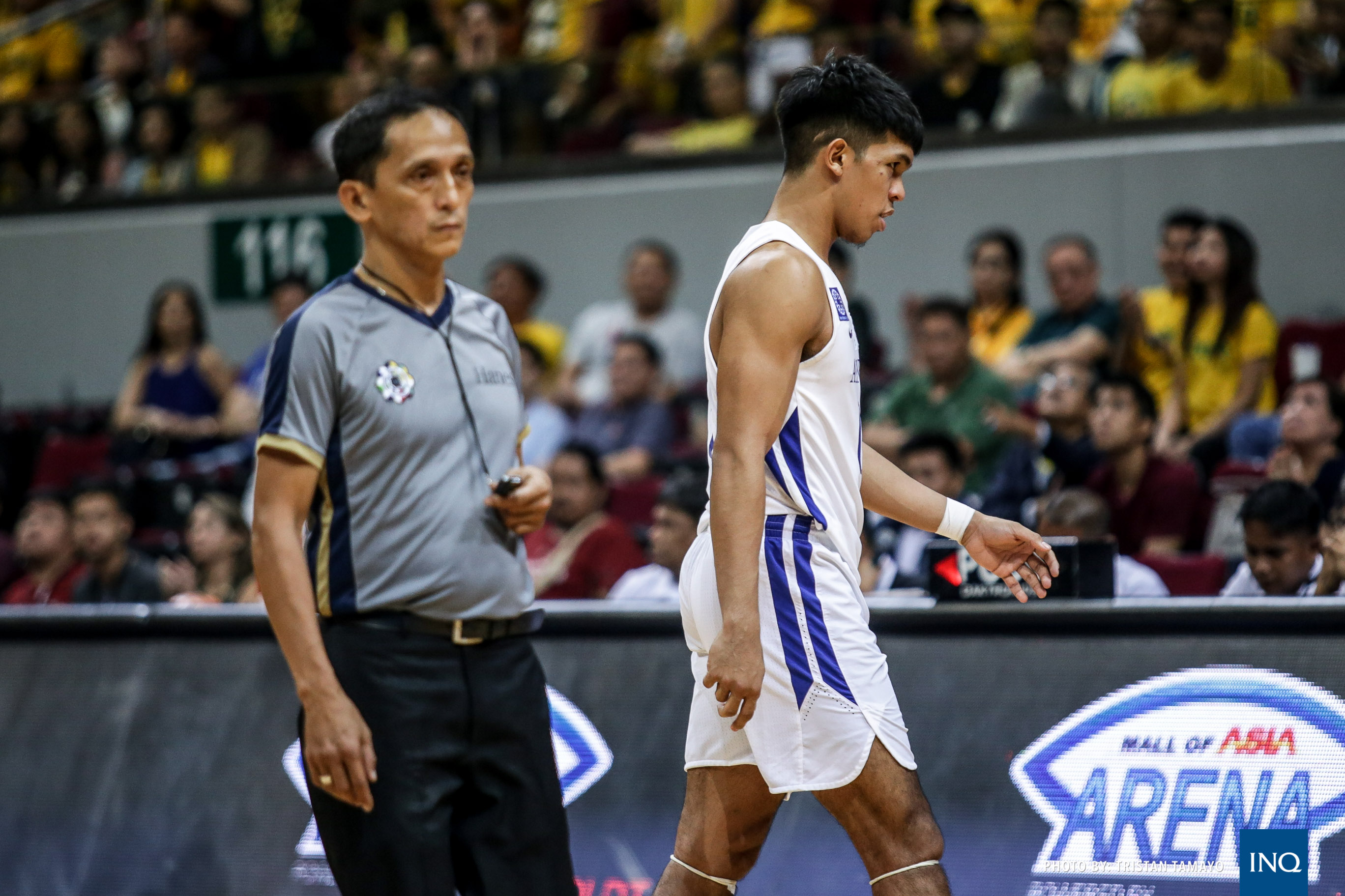 Luck wasn't on Thirdy Ravena's side Wednesday when Ateneo faced Far Eastern University in the UAAP Season 81 men's basketball tournament.
Ravena was called for an unsportsmanlike foul, which was also his fifth personal with 3:02 left in the game, prompting his early exit in the Blue Eagles' 63-60 loss.
Referees blew their whistles after Ravena, as the video replays showed, dragged Richard Escoto's head down while attempting a shot in the lane.
Ravena said he had no intention of hitting the Tamaraw's head and that he didn't even see Escoto, who was guarding him at the waist.
"To be honest, to clarify things, there was no extra motion and for me I didn't even see him," said Ravena Wednesday at Mall of Asia Arena. "I was surprised because he was guarding me from such a low position and I hit him."
Ateneo trailed the Tamaraws 56-49 during Ravena's exit and it also costly for the Blue Eagles, whose comeback fell short in the final minutes.
The Blue Eagles managed to cut the lead to three, 61-58, after Mike Nieto's layup with 1:04 left in the game but that was the closest Ateneo got apart from the deficit in the final scoreline.
Ravena, though, accepted his mistakes and the referees' decision.
"My fouls troubles are part of the game and I respect the call of the referees," said Ravena who had eight points, four assists, two steals, and one block.
For the complete collegiate sports coverage including scores, schedules and stories, visit Inquirer Varsity.
Subscribe to INQUIRER PLUS to get access to The Philippine Daily Inquirer & other 70+ titles, share up to 5 gadgets, listen to the news, download as early as 4am & share articles on social media. Call 896 6000.