Birthday treat
Coach Alas counts his blessings as Phoenix routs NLEX; Magnolia sends Blackwater crashing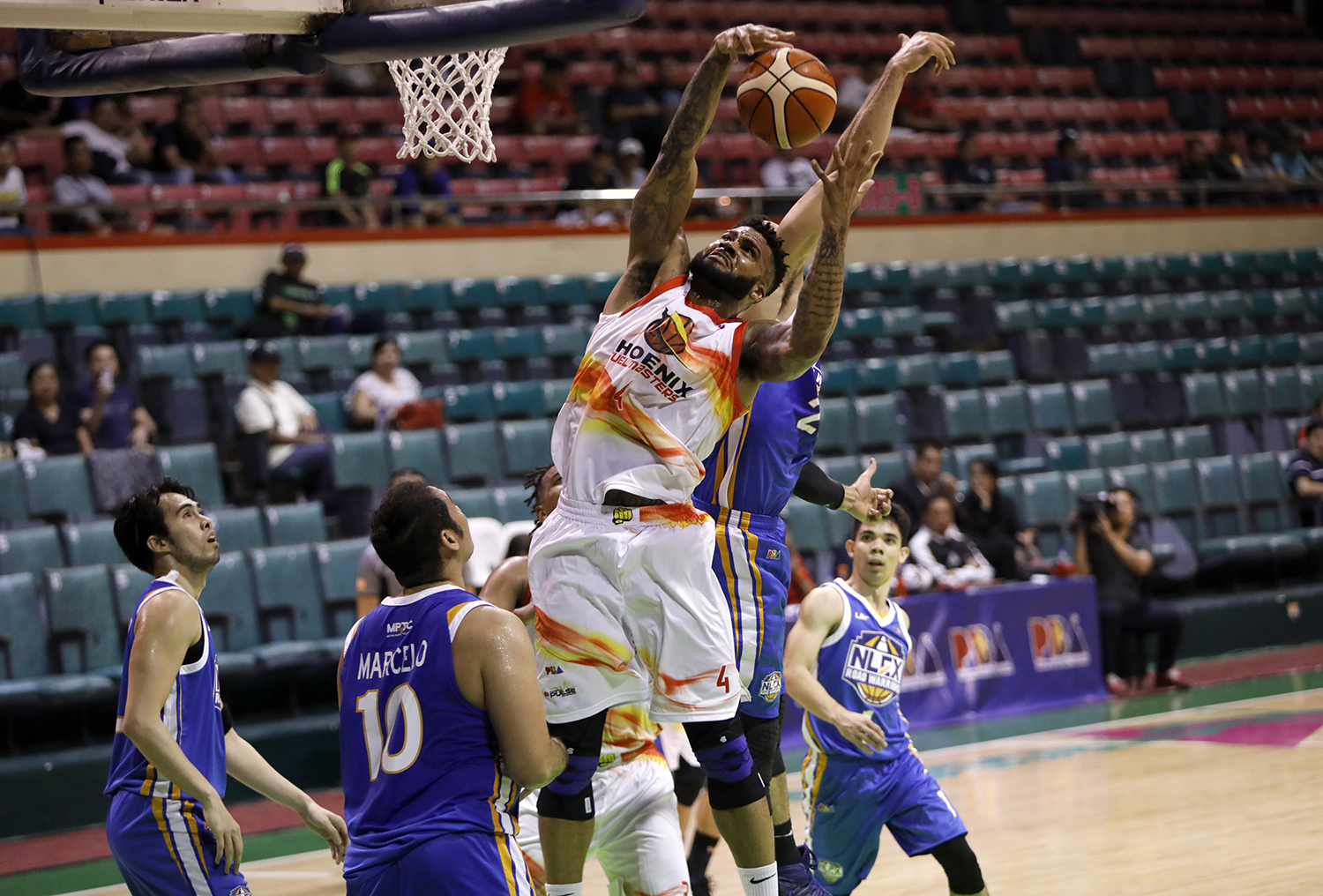 Winning a game the blowout way on your birthday is a blessing, but Phoenix Petroleum coach Louie Alas is particularly happy about something else.
"Best thing about this is that I was able to rest my major players," Alas said after a 123-97 destruction of NLEX Wednesday night that also got the Fuel Masters back on the winning track in the PBA Governors' Cup at Cuneta Astrodome, where Phoenix also shored up its bid for a top four berth in the playoffs.
"With this, we won't have an excuse about being fatigued come Friday," he added, referring to a critical clash against powerhouse San Miguel Beer where the Fuel Masters, with a win, could more or less sew up a twice-to-beat advantage in the first round of the playoffs—which would be a first for the franchise.
It was all over right in the first half after Phoenix dropped 71 points on the suddenly listless Road Warriors. Phoenix went on cruise control in the final two quarters, allowing Alas to begin thinking about the Beermen.
"We think we need at least two [wins] in our last three games, but if we can upset San Miguel, that would be a big plus [for our twice-to-beat bid]," said Alas, who spent the eve of his 55th birthday reminding his players to brace for a close game against the Road Warriors.
"I definitely did not expect this," he said of the win where Phoenix led by 41 at one point. "It was a good bounce-back game for us. I just asked my players to make sure that we didn't lose two in a row and now we're back."
It was the sixth win in eight games for Alas and his charges, who sat on a 38-point bubble at halftime.
Later in the evening, Magnolia brought down a big-dreaming Blackwater, 133-99, to also bolster its chances for a top-four finish in the elimination round.
The Elite, riding on a franchise-best showing so far, came in hoping to add to their win total but were blown off the court in the first quarter and could not recover.
Romeo Travis fired 22 points for Magnolia, which drew 19 from Lee.
Henry Walker, who finished with 27 points, tried to rally the Elite in the second half but the Hotshots had an answer at every turn before entering the fourth quarter sitting on a 98-73 cushion.
Subscribe to INQUIRER PLUS to get access to The Philippine Daily Inquirer & other 70+ titles, share up to 5 gadgets, listen to the news, download as early as 4am & share articles on social media. Call 896 6000.