Abando offered cash, housing, other opportunities in recruitment attempt—source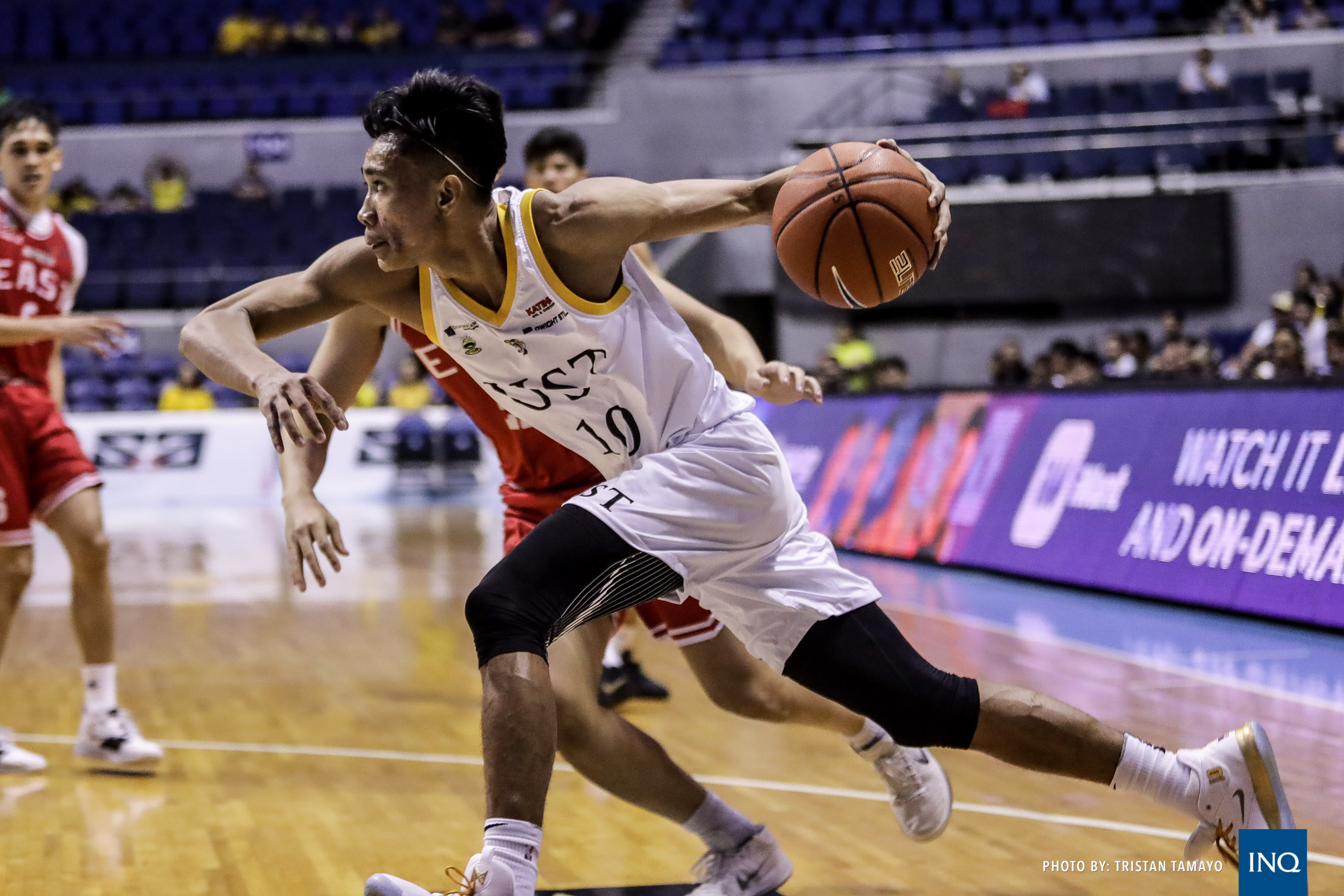 MANILA, Philippines—As it turns out, the piracy attempts involving Rhenz Abando began even before the UAAP Season 82 men's basketball tournament started.
A source close to the situation said that one of the UAAP schools situated in University Belt area in Manila tried to recruit Abando in late 2018 when he still was serving a one-year residency after transferring from Philippine College of Science and Technology in Pangasinan.
The source also said that one of the assistant coaches of that school would constantly talk to Abando and offered him more than P3 million cash, housing, a van, and "other opportunities."
READ: Ayo blasts universities for trying to recruit Abando midway through UAAP season
"The movement began in October or November last year when UST was playing in preseason tournaments because Rhenz was already playing for UST during his residency," the source told Inquirer in Filipino on Friday.
The source added that the assistant coach, who he said is a former standout in the PBA, intensified his talks with Abando when University of Santo Tomas started 4-0 in the PBA D-League.
"When UST was playing against them, they were talking to Rhenz giving him offers but it intensified when the team went 4-0 in the D-League then we played in the Filoil tournament then the price increased significantly."
READ: After meeting with UST officials, Rhenz Abando has committed to stay with Tigers
Abando then told head coach Aldin Ayo and the Tigers' coaching staff about the persistent attempts to acquire his services midway through Season 82.
"He (Abando) asked the coaches, 'what should I do?'" said the source. "The coaches just told Rhenz that he can always say no to that assistant coach but always be polite, that's what the coaches want."
READ: Rising star Rhenz Abando wants transfer to another UAAP school
"It just so happened that the attempts didn't stop."
Abando, who has gained the attention of the league with his spectacular showing so far, though, has reaffirmed his commitment with UST and that he had rejected all the offers "a long time ago."
Get the hottest sports news straight into your inbox
Subscribe to INQUIRER PLUS to get access to The Philippine Daily Inquirer & other 70+ titles, share up to 5 gadgets, listen to the news, download as early as 4am & share articles on social media. Call 896 6000.