ONE: No break for Joshua Pacio as he stays ready for any challenger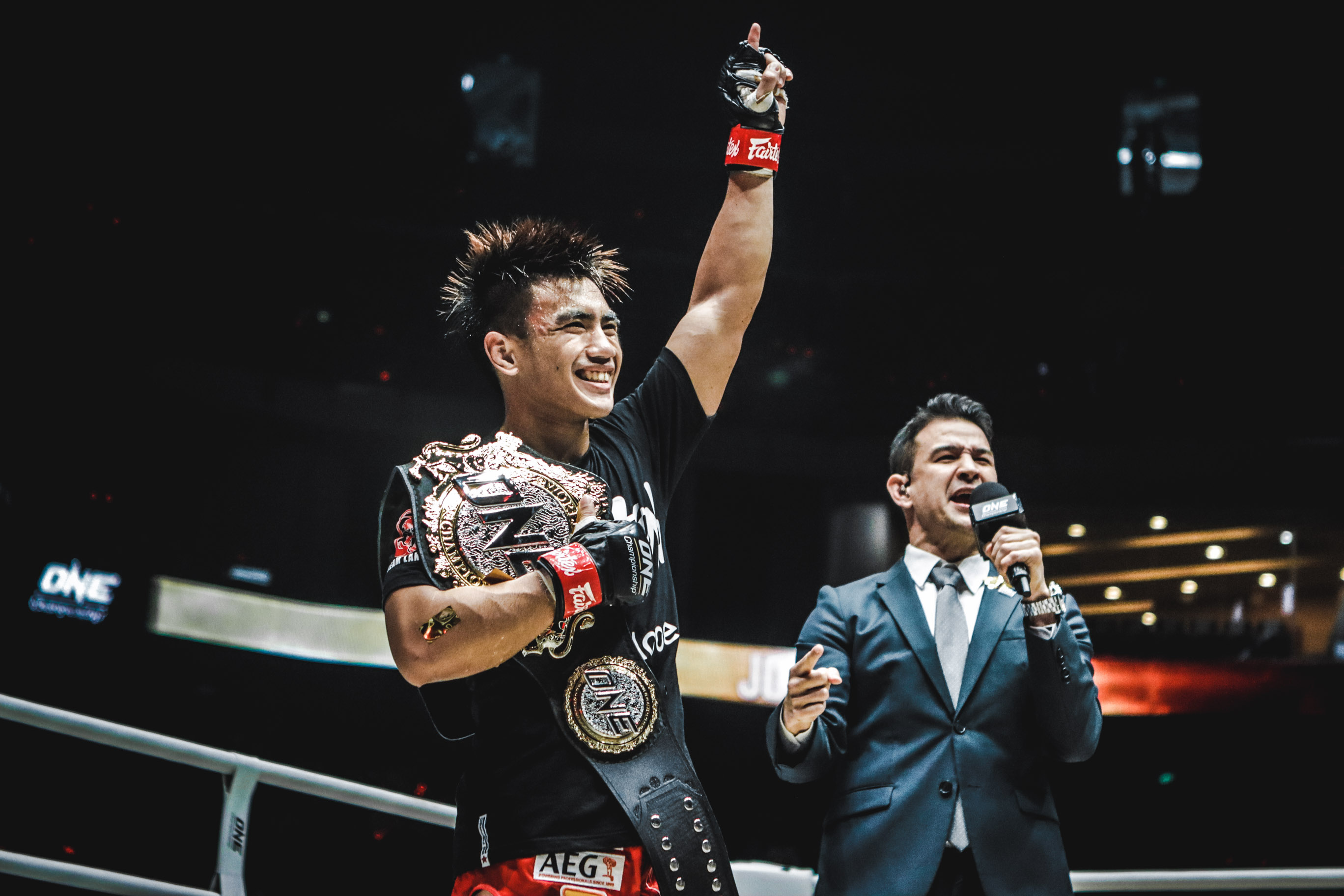 MANILA, Philippines—Joshua Pacio is welcome to facing all potential challengers that will stand in his way after impressively defending his ONE strawweight world title.
Joshua Pacio is fresh off a second-round stoppage of Rene Catalan in the main event of ONE: Masters of Fate on Friday and he is already raring for another title defense sooner than later.
"I don't have any plans of taking a break, after this win, training continues. MMA is a continuous learning process and I am ready to learn more and develop the skills that I have now," Joshua Pacio said.
READ: Rene Catalan sees long reign for ONE strawweight champ Joshua Pacio
"January 31 is the next event here in Manila, and we'll never know, maybe I'll compete again," he added. "I am not nitpicking opponents. If there is a deserving challenger, I'll defend my belt."
Banking on his ever-improving jiu-jitsu, Joshua Pacio submitted Catalan with an arm-triangle choke to retain his belt.
The 23-year-old Joshua Pacio said his sterling performance was fueled by Team Lakay's recent struggles in Tokyo, Japan where the Baguio-based squad went 1-3 in ONE: Century.
"What happened to us in Japan, it hurts. I still carry it. But my teammates motivated me to get this win for them. I thank kuya Kevin [Belingon] and my teammates for motivating me and pushing me," Pacio said.
READ: Joshua Pacio keeps ONE crown, submits Rene Catalan
"I haven't really moved on from that Japan night until now so [it's nice that] at the end of the year, we're happy."
Overcoming his first title defense is just the beginning for Joshua Pacio.
"Every victory motivates me to learn more and improve. There are a lot of athletes who will be gunning for the world title and I want them to know that I will always be at my best so I can hold this for a long time.