LOOK: 2019 PBA Governors' Cup Finals tips off Jan. 7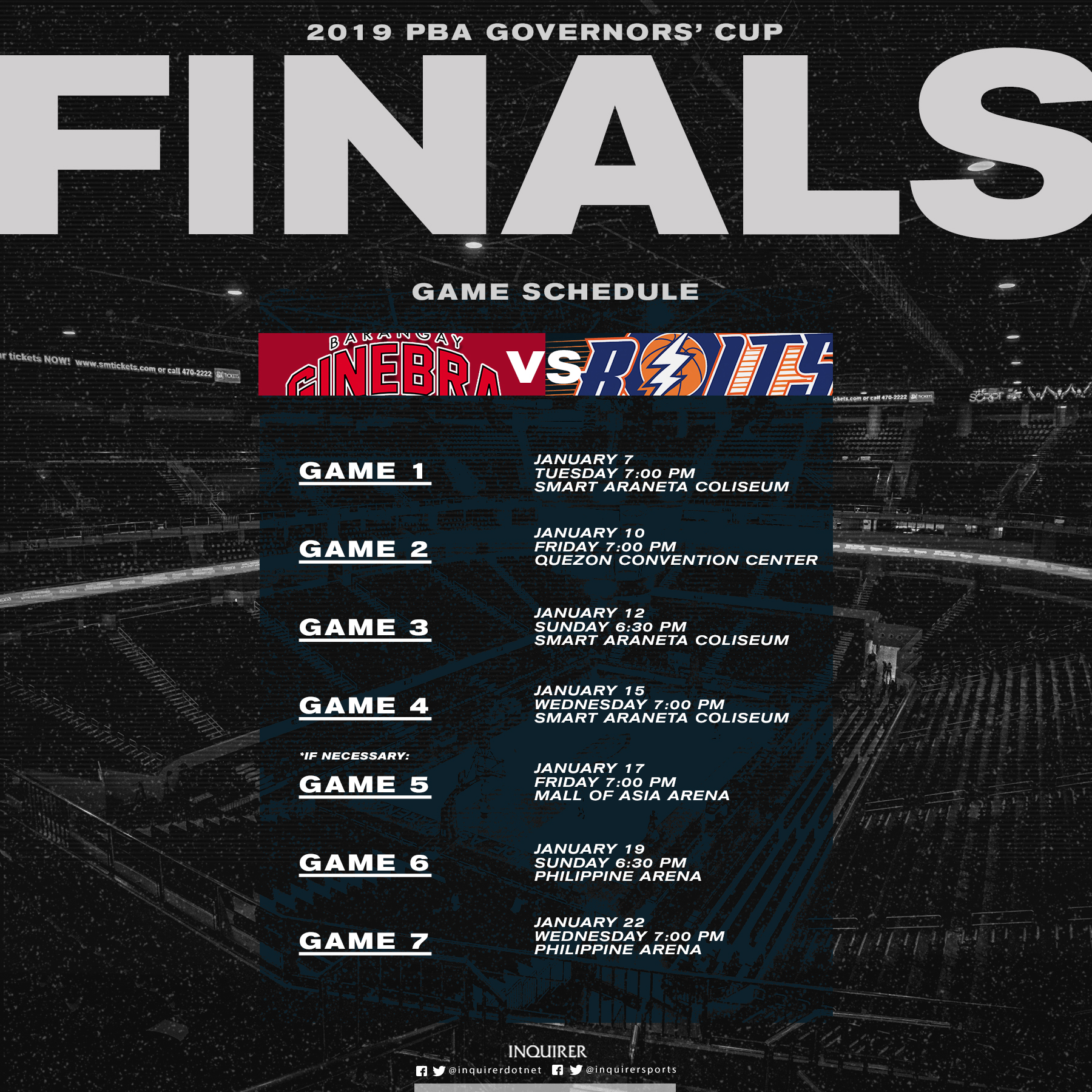 MANILA, Philippines — Meralco gets another crack at Barangay Ginebra in the PBA Governors' Cup Finals, which tips off on Jan. 7 at Araneta Coliseum.
The Bolts hope the third time's the charm after already falling at the hands of the Gin Kings twice in 2016 and 2017.
This time, however, Meralco is better equipped with more depth to contend against Ginebra's formidable core led by prolific forward Justin Brownlee and crack playmakers Stanley Pringle and LA Tenorio.
Leading the Bolts' charge is the hulking Allen Durham, who now has a frontcourt partner in Raymond Almazan.
Almazan is just one of three key acquisitions by Meralco this season with veteran swingman and blossoming rookie Bong Quinto also playing crucial roles.
The two teams then, will hit the road for Game 2 on Jan. 10 at Quezon Convention Center in Lucena while Games 3 and 4 will be played back at The Big Dome.
Just like the two rivals' past meetings, their latest encounter is again expected to go the distance.