B-Meg wallops Barangay Ginebra, 82-70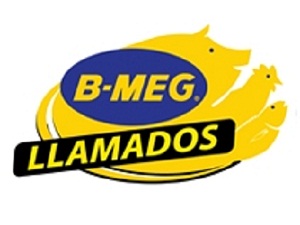 MANILA, Philippines – PJ Simon was way below his scoring average but still he was the 'MVP' in B-Meg's 82-70 semifinals win over Barangay Ginebra Sunday night in the 37th PBA Governors' Cup at the jampacked Smart Araneta Coliseum.
Simon only had four points on just two-of-six field goal shooting but did his damage at the defensive end.
"We came in with a renewed commitment to the defensive side," said B-Meg head coach Tim Cone.
"I thought PJ, might have been our MVP in this game just because when he came in and Caguioa came in, he matched him the whole game. I'm really pleased with PJ tonight. He sacrificed his offense to defend (Caguioa)," Cone added.
Mark Caguioa, who came in averaging 21.3 points in the semis, was held without a field goal in 12 attempts and finished with more fouls (five) than points (three).
"You can't play Ginebra without him making your priority. You're not a smart coach if you don't figure out how to stop the Caguioa. We got to really stop him," said Cone.
The Llamados, who held the Gin Kings to just 25 first half points, lost to a booted out Meralco on Friday but bounced back big time as they move to within a win from its second straight Finals appearance.
Cone cited fatigue as a factor and addressed it by limiting the team's practice to watching game tapes.
"We actually didn't practice on court yesterday (Saturday), I thought we played such a tired game against Meralco, we really had low energy and I was afraid we'd come out today and we didn't have anything left for the (Gin Kings). We didn't take a day off, we watched some tapes but I didn't let anyone get on the floor," Cone said.
Defensive-minded center Marc Pingris came away with 24 points and 13 rebounds. He missed only four shots in 14 tries.
B-Meg gathered momentum in the latter part of the third period and gained more steam in the final 12 minutes as Ginebra wasn't able to recover.
Simon knocked down a jumper off the curl that put the Llamados ahead by 17, 74-57, with 5:35 left.
The Kings rallied from eight points down, 31-39, midway through the third period to take a 43-42 edge but that appeared to wake up the Llamados as well.
Ginebra, which absorbed its first defeat in the semis, closed to within eight but a Marcus Blakely dunk and a James Yap triple sealed B-Meg's ninth win in 11 outings.
Blakely ended up with 17 points and 11 rebounds while Yap had 11.
Cedric Bozeman paced Ginebra with 22 points while Jayjay Helterbrand added 16 more.
Subscribe to INQUIRER PLUS to get access to The Philippine Daily Inquirer & other 70+ titles, share up to 5 gadgets, listen to the news, download as early as 4am & share articles on social media. Call 896 6000.