Joshua Pacio set to defend his ONE strawweight crown anew in January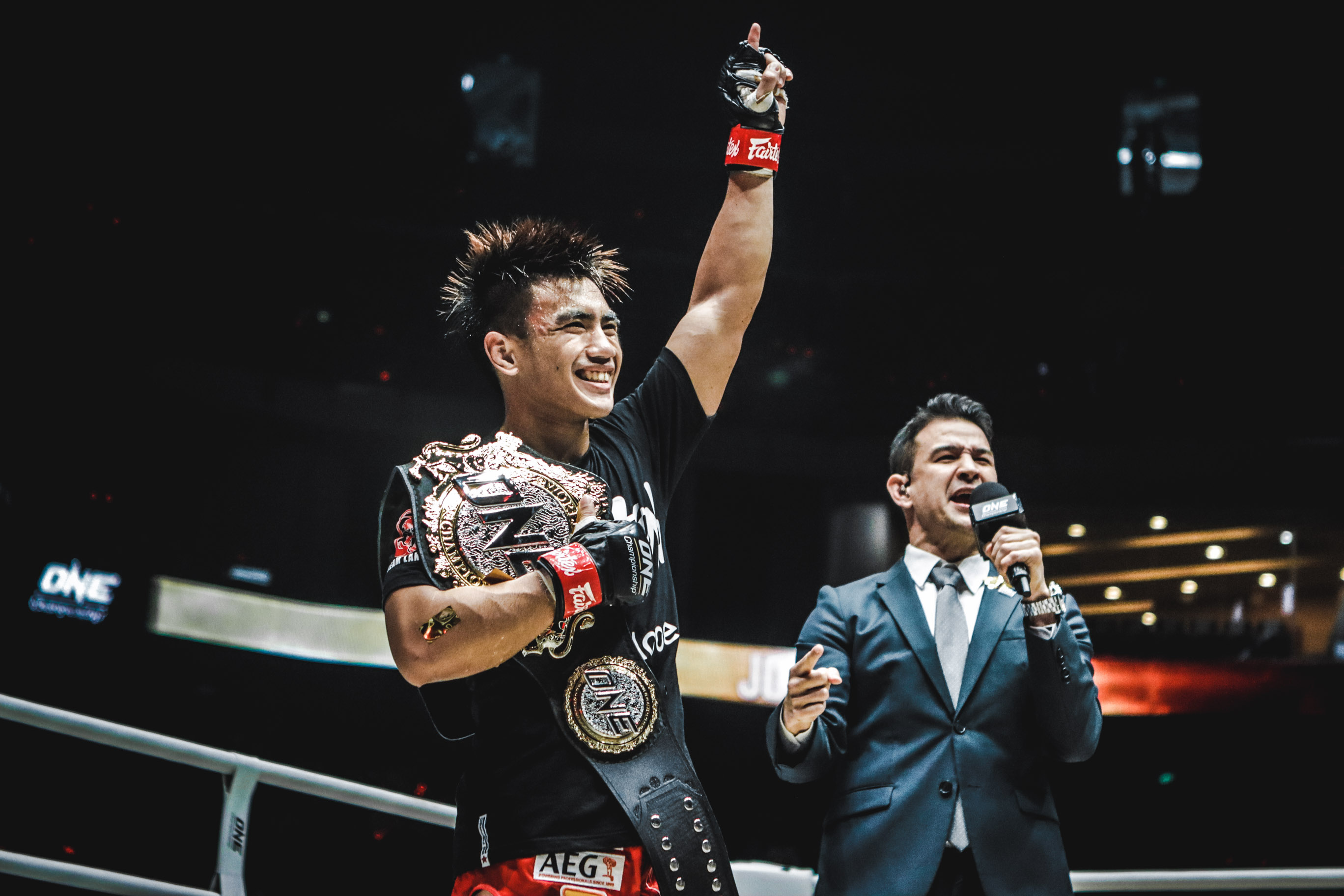 MANILA, Philippines—Joshua Pacio is off to defend his title once more as he takes on Brazil's Alex Silva in the main event ONE: Fire and Fury in the promotion's second card of 2020.
Fresh from a dominant submission win over Rene Catalan, the World strawweight champion is on his third title defense since first winning the belt against Yoshitaka Naito in September of 2918.
Pacio (15-3), however, relinquished the title four months later to Yosuke Saruta but won it back from his tormentor in April of 2019 via fourth-round knockout.
Silva (9-4), a former strawweight champion, had racked up two straight wins to get back to the title picture after a horrible 2018 and early 2019.
The 37-year-old Brazilian, who is 16 years the senior of Pacio, scored two second-round submission victories against Stefer Rahardian and Xuewen Peng.
Also in the card are Pacio's Team Lakay teammates Eduard Folayang, Danny Kingad, Lito Adiwang, and Gina Iniong.
Jomary Torres, a part of the Catalan Fighting System, is also taking on former World title challenger Jenny Huang of Taiwan that night.
Folayang (22-8), a former two-time ONE World lightweight champion, looks to get his second straight win when he faces Pakistan's Ahmed Mujtaba (7-2).
Danny Kingad (13-2), meanwhile,  hopes to get back into winning ways against China's Xie Wei (5-2), who has been tearing up the competition and undefeated in his past five bouts.
Lito Adiwang (10-2) tries to bump his winning streak to seven bouts when he faces Pongisir Mitsatit (10-4), who has been on a slump after losing his past two matches.
Gina Iniong (8-4) has her schedule full when she returns to the ONE cage to take on Inda's Asha Roka (4-1)
Iniong recently won the gold medal in the women's -55 kilogram division in the kickboxing competition in the 2019 Southeast Asian Games and will look to tack her second straight in ONE Championship.
Subscribe to INQUIRER PLUS to get access to The Philippine Daily Inquirer & other 70+ titles, share up to 5 gadgets, listen to the news, download as early as 4am & share articles on social media. Call 896 6000.