INQUIRER Sports Top 7 Stories of 2019: EJ Obiena clinches Olympics berth
There were no shortage of drama, celebrations and iconic moments this year in Philippine sports and there were some that stood out from the rest.
For the next several days, INQUIRER.net runs down the top 7 sports stories of 2019.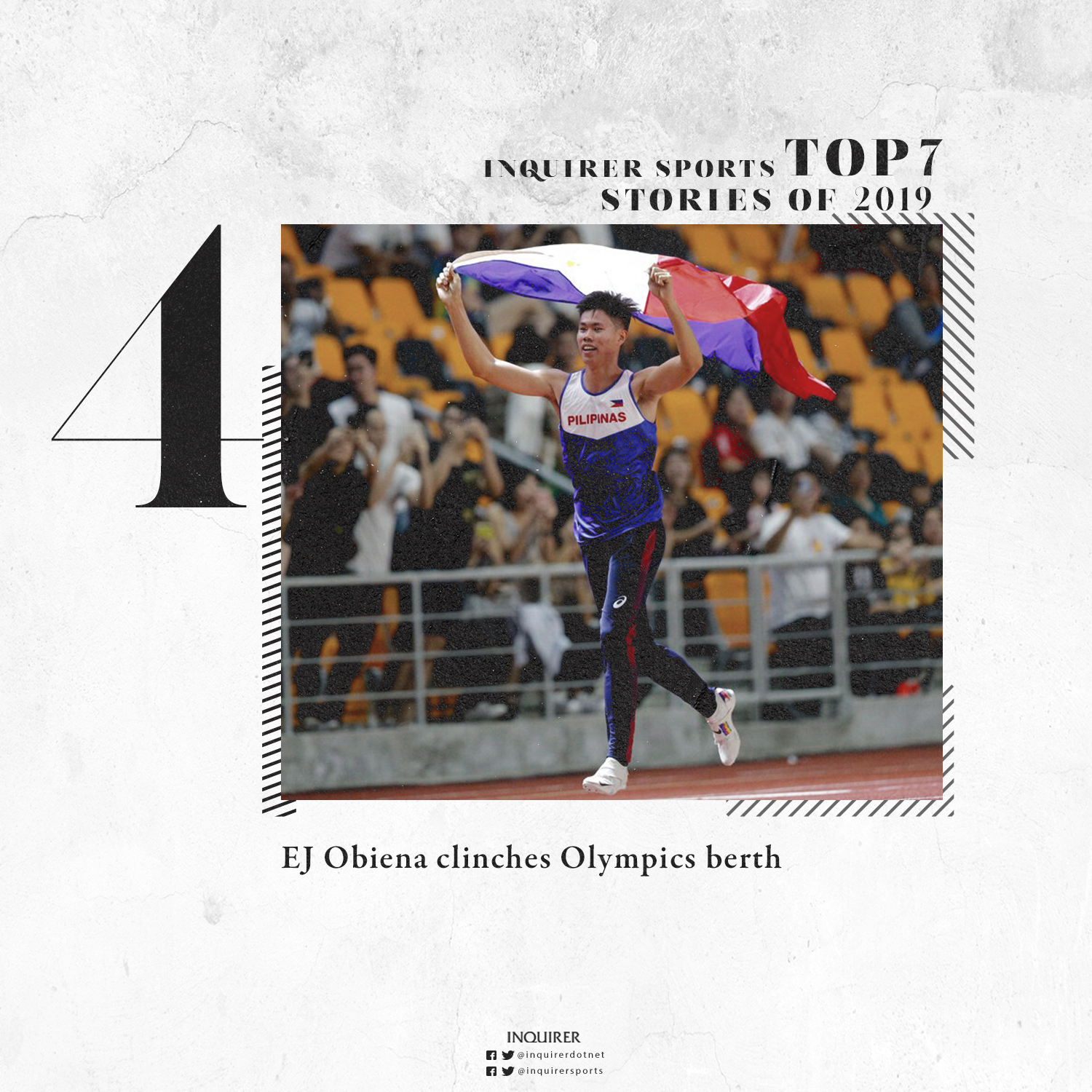 Pole vaulter EJ Obiena reached greater heights in 2019.
Obiena garnered several accolades this past 12 months but none bigger than his last two accomplishments to end the year.
The 6-foot-1 Obiena became one of the first Filipino athletes to qualify for the 2020 Tokyo Olympics after surpassing the Olympic standard of 5.80 meters during a tournament in Chiara, Italy last September.
Obiena cleared 5.81 meters in that stint to book himself a ticket to Tokyo, also resetting his personal best and national record of 5.76.
With SEAG haul and Obiena's Tokyo ticket, better days ahead for PH athletics
Adding the icing on the cake to what was already an eventful year, Obiena went on to win his first gold medal in the Southeast Asian Games in record-breaking fashion earlier this month.
Making Obiena's feat more impressive was the fact that he had to pull out in the 2017 edition of the SEA Games held in Kuala Lumpur, Malaysia at the last minute after tearing his ACL.
RELATED STORIES